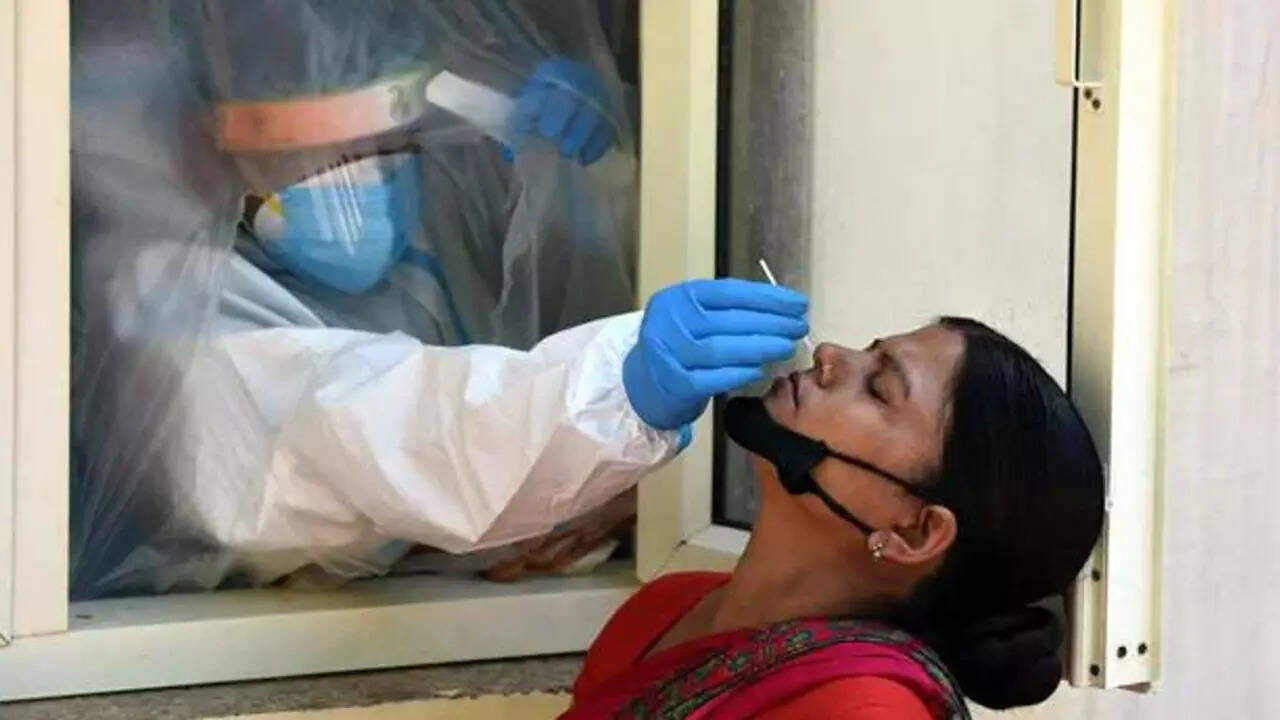 The Delhi airport has requested the Centre to make it mandatory for all international passengers from the "at-risk" countries to pre-book their on-arrival RT-PCR tests. Scenes of crowding a few days ago have now prompted nearly half of the 3,000-odd passengers daily flying into IGI Airport from these countries to pre-register – up from 30 per cent when the new rules kicked in following the Omicron scare. Almost 85 per cent of the arriving passengers are opting for the INR 3,500 rapid RT-PCR tests whose report comes in a maximum of 90 minutes, according to Delhi International Airport Ltd (DIAL).
"We sought National Accreditation Board for Testing and Calibration Laboratories' (NABL) permission to shift some testing machines from the multi-level car park in front of T3 to inside the terminal to cut time in taking samples to the lab," DIAL CEO, Videh Kumar Jaipuriar, told TOI on Friday. "So far 35 machines have been installed inside the terminal and we have requested NABL to allow us to have 100 machines. The aim is to cut time for getting rapid RT-PCR reports by 20 minutes," he added.
All flyers from the at-risk countries can leave the airport only after getting their report, Jaipuriar said. However, "someone coming from a non-at-risk country, say the US, by transiting via an airport in an at-risk country, say London/Frankfurt/Paris, does not need to be mandatorily tested on arrival," he pointed out. "We have made provisions in our Air Suvidha portal to segregate such passengers based on the place of origin to ensure that no one gets needlessly tested or evades the same." People registering from the at-risk countries have a red band and "H" written on their form to detect them in case of a black and white printout. The rest have an orange band and no alphabet.DIAL had first made arrangements for on-arrival testing due to Covid-19 in December 2020 when the same was made compulsory for arrivals from the UK and South Africa following the Delta variant. Around 300 people coming from the UK were then tested daily. Now with arrivals from more countries requiring testing, arrangements are made at 10 times the scale – from daily 300 to 3,000.
"We have two distinct peak arrival times from at-risk countries – 11pm to 2am (800 flyers) and 10am to noon (500-600 flyers). At-risk countries that have scope to add flights under bubble arrangements are not being given more flights during these hours," Jaipuriar said.