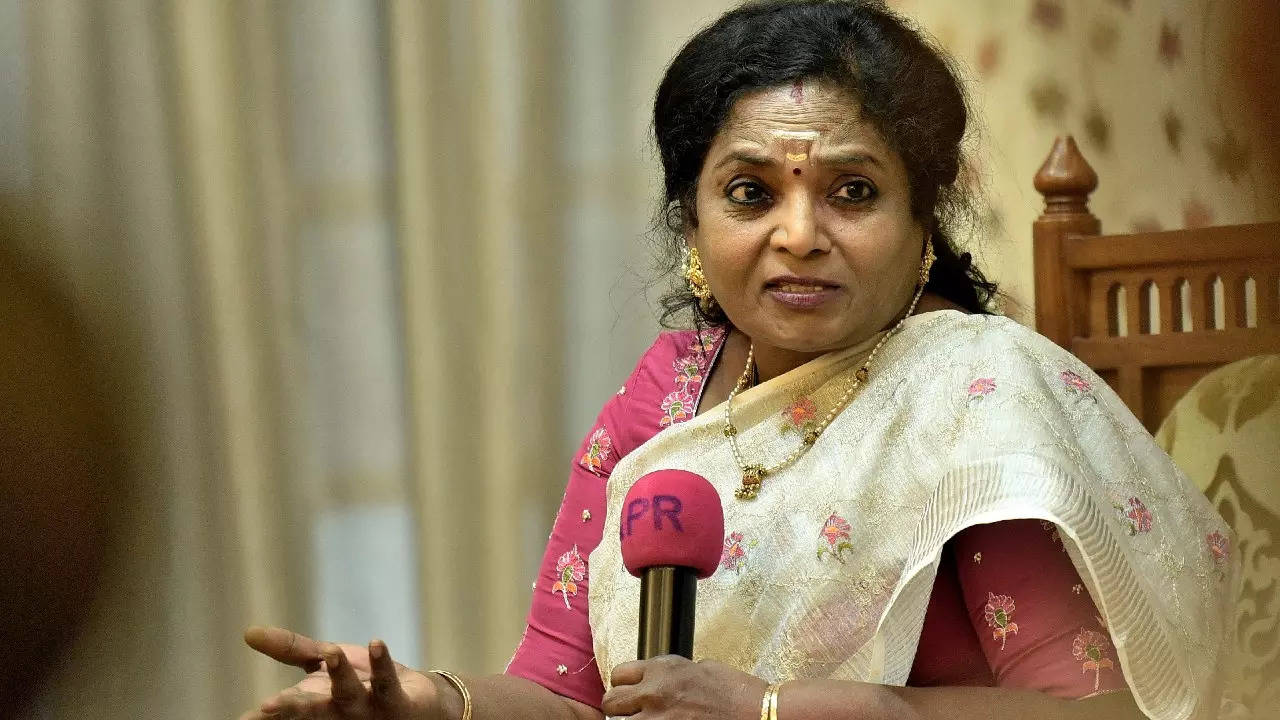 HYDERABAD: During her Republic Day speech on Thursday, governor Tamilisai Sounderarajan indirectly but strongly criticized the BRS government and chief minister K Chandrasekhar Rao saying that conditions in Telangana are stressful and one suicide is happening as per records.
She urged the young people of the state to remain strong and have faith in their ability to remove the throne or crown that is the cause of their stress.
Reading out her own speech, she cited Ambdekar's saying that only a few sections should not have all privileges and burdens.
She said, "New buildings are not just the development but the national building is important, only few should not have farm houses all the farmers in the state should have farms and houses."
It was obvious that the governor was referring to the new secretariat building and farmhouse of chief minister KCR.
At the end of her speech, governor said that "some people" may not like her but she loves the people of Telangana and will continue to work for them.
As the army parade took place in Raj Bhavan, the government chief secretary Shanti Kumari attended the event.