Home Business Magazine Online
It truly does seem like time zooms on by — it's nearing the end of 2021! In Home Business Magazine's neck of the woods, we still have not yet had our first snowfall. Leaves have changed colors though and are falling. A leisurely drive along Minnesota streets displays a radiant array of yellows, oranges, reds, and greens sprinkling the tall trees lining the roads. Soon enough, they'll stand bare bracing for another bitter, cold winter.
With this beautiful change of season comes some happy events. In anticipation of the upcoming holidays, we have put together a fabulous list of awesome home products and items that will uplift the business owner's lifestyle. Whether you're treating an entrepreneurial friend or picking out some gifts for yourself, there's sure to be a good fit in this list. Make sure to check back for the home office, beverages / food, books, and wellness gift guides coming up next.
Pom Pom at Home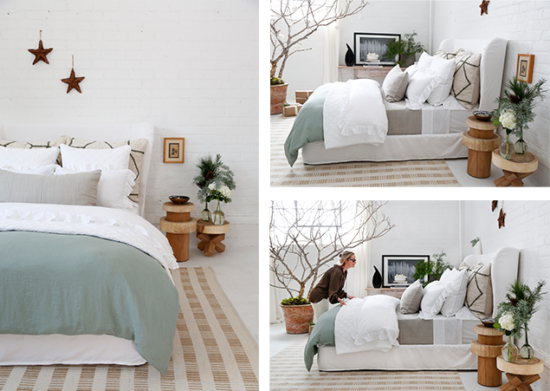 Pom Pom at Home is a family-owned bedding and textiles brand known for hand-loomed products that use high-quality, sustainably sourced materials. The brand offers elegant, quality products with high attention to detail that makes them stand out in the saturated bedding market. Pom Pom at Home offers a versatile and soothing color palette that allows customers to add and swap out products throughout their home depending on their mood or season.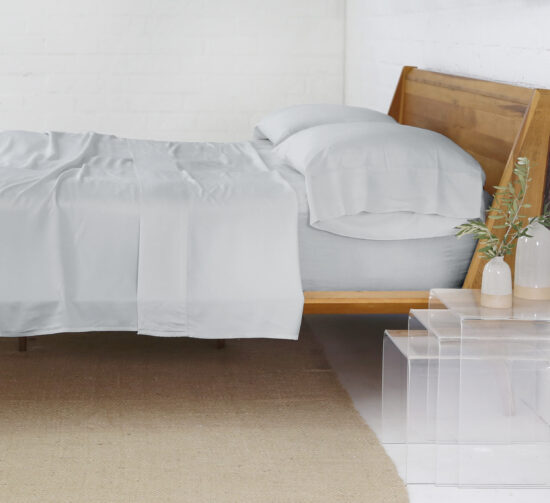 The Pom Pom at Home Bamboo Sheet set will encourage the sleeping individual to stay in bed all throughout the holiday season! Made of 100% rayon made from bamboo, they are 300 thread count. The sheet set is silky-smooth, breathable, hypoallergenic, and has a beautiful drape. The Bamboo Sheet set includes 2 pillowcases (the twin set includes one pillowcase). They are available in Ocean, Sand, Ivory and White and prices are $218–$333.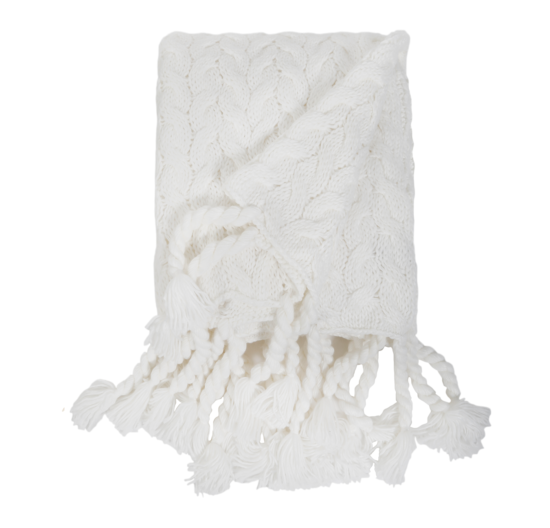 Another amazing product to consider from Pom Pom at Home is the Capistrano Throw. Made from 100% acrylic, this soft cable knit throw features their popular long twisted tassels along the edge. The Capistrano Throw will be a cozy gift that will add a bit of flair to the room. It is available in 3 gentle colors: Blush, Taupe and Winter White for $184.
Dosaze Contoured Orthopedic Pillow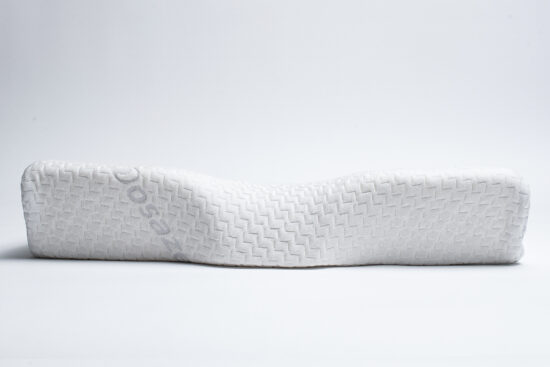 Has a business partner or relative revealed that they struggle with pain and believe their pillow may be in need of an upgrade? The Dosaze Contoured Orthopedic Pillow is uniquely designed to cradle the natural curvature of your neck, eliminating many of the contributing factors of neck, shoulder, back pain, and even headaches! This will be the ideal gift for any individual looking to improve their sleep and day-to-day wellness.
Loved by users due to its proprietary design and soft exterior, the Dosaze pillow helps to keep your spine in alignment while providing a natural cooling sensation with an anti-microbial bamboo cover — which is removable and washable! The pillow is designed in California and created from thick CertiPUR-US® Certified memory foam. Back, stomach or side sleepers will all appreciate the Dosaze Contoured Orthopedic Pillow's luxuriously cushy support. Help a friend or loved one get truly restful sleeps with this ergonomically proper pillow. The Dosaze Contoured Orthopedic Pillow is $119.99.
POPPY + SAGE Honey Rattan Coaster Set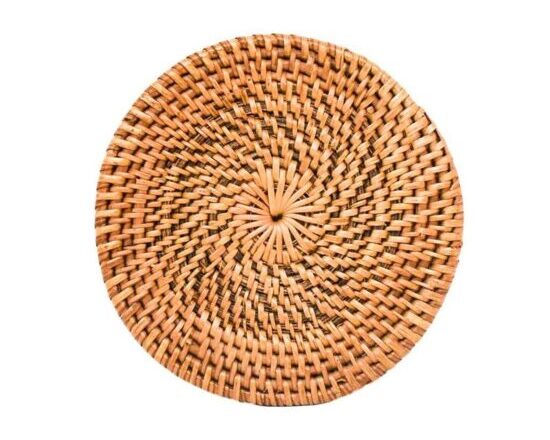 Known for their chic sustainable accessory offerings, POPPY + SAGE has quickly grown as a crowd favorite for their home décor products as well. Take a look at their fabulous site and discover gifts for updating any room in a home, making living spaces warm and inviting. Touches of hand-woven rattan and carved wood home accessories will warm up any room and effortlessly put together a chic entertainment space for guests knowing these beautiful products come from and support real communities.
The Honey Rattan Coaster Set is a set of 6 coasters that are classic styled and are beautifully handwoven by talented women artisans in Bali, and are sustainably sourced with care. Crafted using straw rattan and ata leaf, the Honey Rattan Coasters have a finished natural honey color after the smoking process is completed. They are $24.
POPPY + SAGE Pineapple Bottle Openers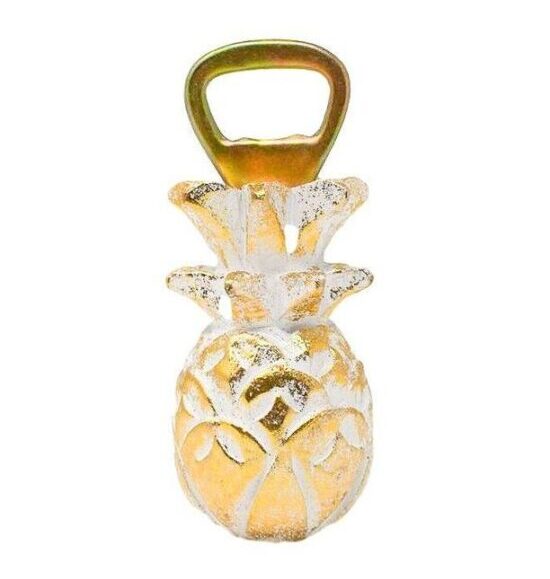 The stunning POPPY + SAGE Pineapple Bottle Openers are handmade as well, made of wood, and handpainted in a color and finished with gold or silver paint. As the pineapple is known as a symbol of hospitality worldwide, your friends or family will love to receive a Pineapple Bottle Opener as a gift. They are priced at $12.95.
POPPY + SAGE Home items are priced from $159 and under and are available directly on their website, as well as available on affiliate networks like ShareASale.
Honeydew Sleep's Travel Pillow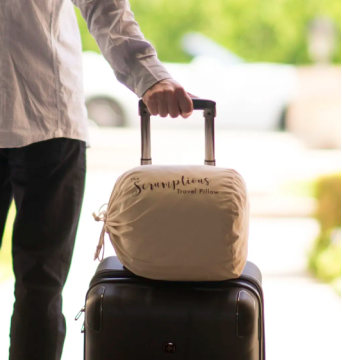 Many people are starting to safely travel and discover new places again. A friend with wanderlust will love the Honeydew Sleep's Travel Pillow. They are sure to get improved rest and relaxation while going on an adventure across the world. From its customizable design to its made in America origin story, this pillow has been meticulously crafted to help you get a better night's sleep.
Honeydew Sleep's products are designed to support a side sleeper's spinal alignment and to reduce strain on your upper body. It even has a copper infused foam fill that has naturally antibacterial properties and keeps pillows fresh and cool night after night. The Scrumptious Travel Pillow measures approximately 21″ x 12″ and includes a custom fitted pillow case in Silver Lining, as well as a carrying bag. The carrying bag has a convenient handle designed to double as a suitcase strap to make bringing it with you easier than ever. This is a wonderful pillow that will be sure to delight the receiver. Honeydew Sleep's Travel Pillow is $99 and is available honeydewsleep.com & Amazon.
Bedsure Chunky Knit Blanket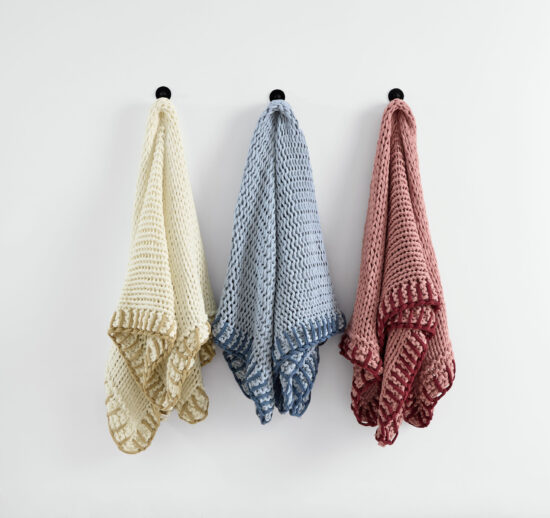 Bring an elevated level of coziness to your friends and loved ones this holiday season! Bedsure Home has launched Bedsure Collection, a new line that offers quintessential décor-friendly, high-quality, and lush pieces for every home. The new Chunky Knit Blanket from this premier collection is a luxurious and plush way to gift comfort and the ultimate coziness. Your loved one will enjoy snuggling up with it during the holidays and it will continue looking chic into the new year draped over furniture.
The Chunky Knit Blanket is made from 100% acrylic yarn, an exemplary material for both softness and fade resistance durability, with the appearance of a thick wool. The large-knit design not only offers great warmth for maximum snugness, but also follows the ever-popular décor trend of huge, chunky blankets at a fraction of the price, without sacrificing quality. Coming in 3 different colors — Pink, Ivory, and Blue — this 50×60 blanket is sure to impress all home-obsessed friends and family members. It can be found on Amazon for 85.99.
Bedsure Silk Pillow and Eye Mask Set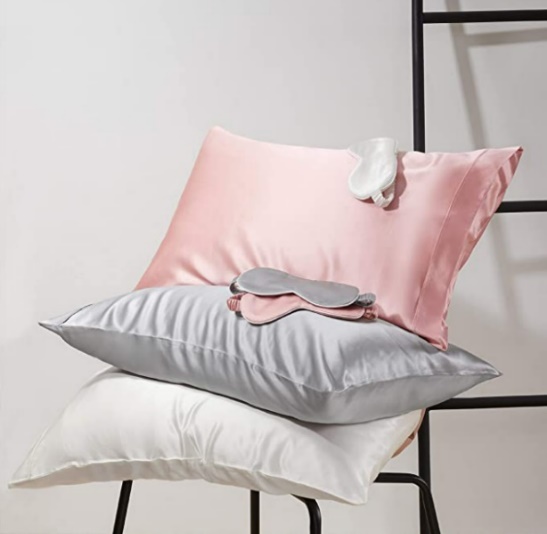 Are you searching for a gift that will revamp sleep and protect the locks? The Bedsure Silk Pillowcase and Eye Mask Set is equal parts luxe and affordable, appealing to the beauty lover, wellness guru, and busy entrepreneur, as all appreciate a good night's beauty rest.
The Bedsure 100% Mullbery Silk Pillow and Eye Mask Set is an ideal gift for those that pamper their skin and hair, as it allows hair to remain silky and smooth, preventing breakage all year round, unlike cotton which robs the hair of moisture and can damage the hair. The Eye Mask can do wonders for the skin and quality of sleep, as the luxe fabric can prevent wrinkles. This set comes in three sizes (Standard, Queen, King) and four colors (Black, Champagne, Cream White, Pink). It is available on Amazon for 32.99.
Dune Jewelry & Co. Experiential Jewelry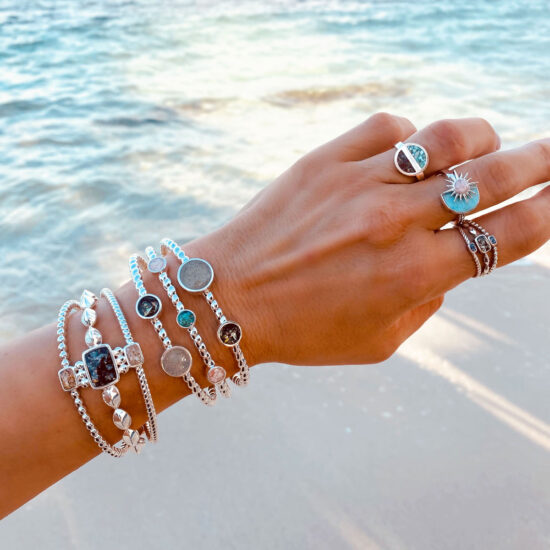 People love to receive personalized gifts that inspire them to feel emotions or remember precious memories from times past. Dune Jewelry & Co. is the one and only Experiential Jewelry company famous for using sand and earth elements from thousands of memorable and iconic locations around the world to create tangible and eternal reminders of life's most precious moments.
Dune is a woman-owned small business founded in 2010 by kitchen table entrepreneur Holly Daniels Christensen, a wife and a mom of two young daughters. 11 years ago, Holly began making handmade jewelry using local beach sand from Cape Cod and gave it out to friends and family as gifts. She quickly discovered everyone had a special place that resonated with them personally and at that moment Dune Jewelry was born! As their Founder/CEO, she says, "We are all about special places that resonate with people personally, and we provide the perfect way to hold on to special moments forever, whether it's through our jewelry & accessories or our home accents."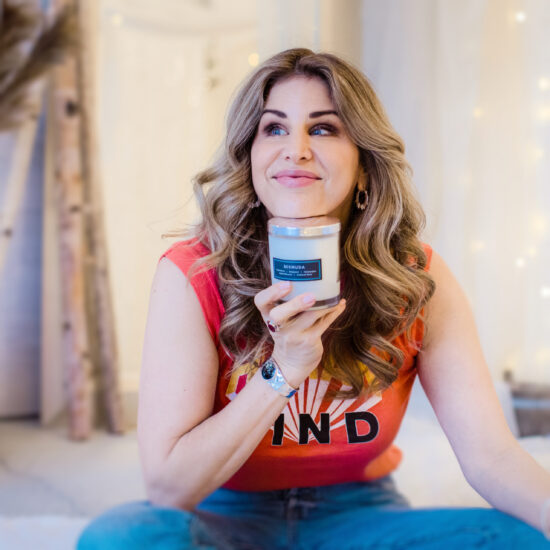 Dune's personalized, custom, Made in the USA jewelry allows anyone to custom create their personal memories. Hand-picked and ethically sourced by Dune's loyal customers and community since 2010, Dune has collected the world's largest Sandbank. Explore sand and earth elements from over 5,000 iconic and memorable locations around the globe including sand from beaches and ballparks, soil, earth from hiking trails, clay from canyons, flower petals, power stones, golf course grass and more. Mother nature has created a vast palette of colors and textures for you to choose from so get creative and let their talented artisans create a design that speaks to you. You can also send your own sand or elements from a place that has a special meaning to you for a truly one-of-kind bespoke design that will stand the test of time. Dune also donates a portion of every purchase to many coastal and global causes.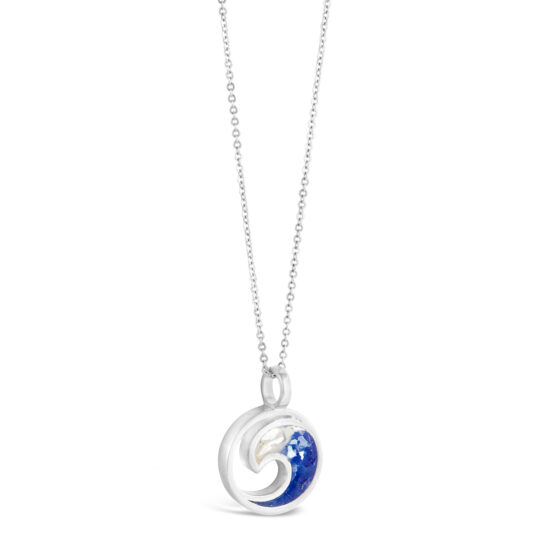 Pictured above is the beautiful Dune Wave Necklace – Mother of Pearl Gradient. Dune began as the original beach sand jewelry company and has evolved into the one and only experiential jewelry brand in the world. There is something for everyone in Dune's impressive catalog of design options. They offer necklaces, bracelets, earrings, rings for both women and men; golf divot repair tools and ball markers, and for those people who prefer home accessories to wearable ones, Dune handcrafts practical personalized gifts, such as wine stoppers and photo frames, plus holiday-perfect ornaments and more! Visit www.dunejewelry.com.
Dune Jewelry & Co.'s Experiential Candles
Do you want to transport a friend on a luxury vacation right from the comfort of their home? Dune Jewelry & Co.'s Experiential Candles come in nine intoxicating scents that are reminiscent of the chic Amalfi Coast, the sandy shores of Bermuda and the flowers of Hawaii; among a few other dreamy locales! Dune candles feature unparalleled fragrances made with 100% cotton wicks. Hand-poured in the USA, using their proprietary soy wax blend, the candles are also sustainable, ecologically sound and contain no pesticides, phthalates, parabens or sulfates. Their scents include: Amalfi Coast, Bermuda, Cape Cod, Outer Banks, The Bahamas, Lake Michigan, Sedona, Hawaii, and Dune Summer. The 14 oz. candles retail for $38.
My Medic MyFak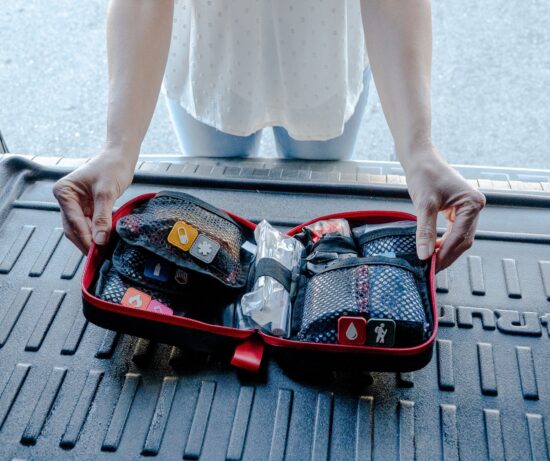 Give a present that will help your loved one be prepared for any medical hiccup during upcoming travel plans. The My Medic MyFak backpack is a top-notch first aid kit! Each of their compact first aid kits comes equipped with the highest quality tools and medical supplies hand selected to be effective in real-life situations. They have supplies for bleeding, airway, burns, hydration, sprains, fractures, and more. It is a great way to always be prepared for any pain relief. Your gift recipient will definitely want this on hand during their next travel adventures. My Medic MyFak is available on mymedic.com for $124.95.
Grey Bandit Emma Sweater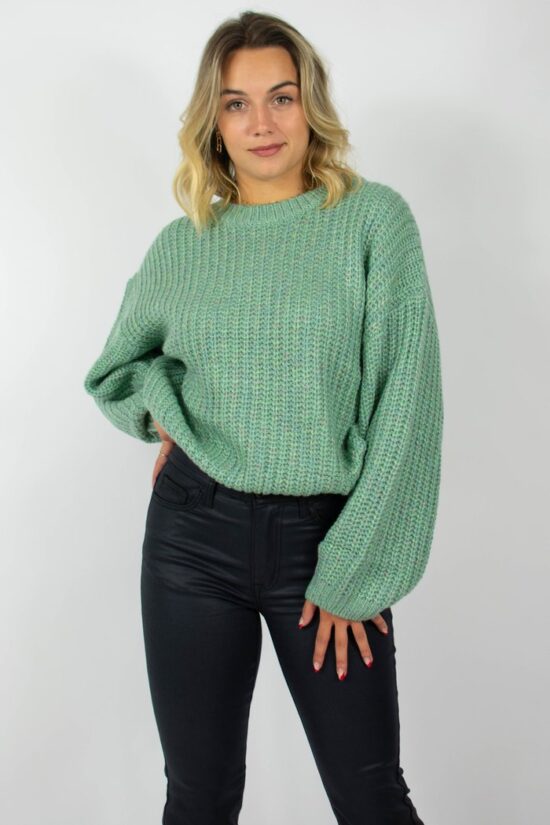 It's that time of year to start layering and shine with confidence! Founded in 2017 by triplets, Grey Bandit offers on-trend clothing while emphasizing a lifestyle of mental health, wellness, confidence and positive vibes. They want everyone to look good and feel good when wearing their clothes. Grey Bandit has been taking TikTok by storm recently. Whether you're looking for a sweater, blazer, shacket or anything to just throw on, Grey Bandit has something for you. Featured above is their beautiful Emma Sweater, which is 100% acrylic.
You will feel good purchasing a product from Grey Bandit and gifting it to a loved one, as Grey Bandit is not just your cute online clothing boutique. The company is also a medium to spread a deeper message. 30% of net proceeds for any item in the Care Collection will be donated to various mental health organizations they value and support. Their ultimate purpose of the platform is to break the stigma that usually accompanies mental illness: They want to build a community that they wish was available for them in their previous times of struggle. Prices vary for their fabulous clothing pieces.
Diamond Double Row Disk Pendant from r. chiara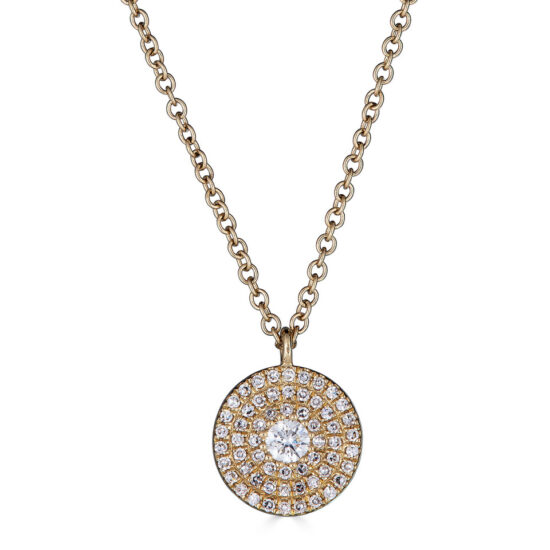 r. chiara jewelry has a modern design with an elevated twist and fits all types of tastes, from those who like to layer and stack to the careful curators with a minimalist style. This Diamond Double Row Bullseye Disk Pendant is set in 14k solid gold. With a total carat weight of .17 carats, it's the perfect gift that can stand alone or be layered with the recipient's favorite necklaces.
The post Home Decor and Lifestyle Gift Guide for Holidays 2021 appeared first on Home Business Magazine.