Home Business Magazine Online
Restoring antiques to their former glory can be fulfilling and profitable. Having an antique furniture repair business takes more than passion and skill for restoring decorative wood. Business savvy and determination are pivotal to making your new venture a success.
Pros of an Antique Repair Business
Of course, being your own boss sounds appealing, but there are a few other reasons to consider starting your antique repair venture:
Earn an income with your hands-on skills
Build a loyal client base of like-minded people who adore antiques
Set your own flexible hours while working from home (or supplement your income with this side hustle)
Save on overhead costs (like paying rent) if you're working from home
Startup expenses could be minimal if you already have the equipment
Cons of an Antique Restoration Business
On the other hand, there are a few downsides to being your own boss. Added pressure and responsibility may not be what you're looking for. When you own your own business, there's never truly a vacation. Some of the disadvantages of starting your own antique refinishing business include:
The time commitment required to build a strong client base
Competition may be stiff in some parts of the country
You'll need to consider the financial side of managing a company
While you may want to start an antique restoration and repair business because it's your passion, you must consider these factors to achieve success.
Starting an Antique Repair Business
Even though consumer demand is growing for antique repair work, you need to find your place in the market. That's why to make money, you need to go about this the right way.
You'll need to know how to find customers, market your business and keep diligent financial records to successfully develop as an entrepreneur.
Step 1: Research Permits and Licenses
If you're planning a home-based model, you may require permits to operate the business out of your home, depending on your location.
You must also form a business entity, considering what makes the most sense for the size of your operations and the way you wish to handle your taxes. You might choose to legally incorporate your business as an LLC or become a sole proprietor and operate under your own name.
Step 2: Register Your Business
Choose and trademark a business name that's memorable and enables customers to find you in their searches. You should also open a business bank account once your business is registered.
This is also an excellent time to register a website domain name that uniquely identifies your brand when people search for you on the web.
Step 3: Create a Business Plan
You need a sound financial business plan for your new venture to succeed. If you're seeking funding for your business in the form of a small business loan, your bank may request this plan pending approval of your application, so you will need to create a projected budget and a sales forecast.
A business plan requires more detail than simply crunching numbers. Include your branding and marketing strategy in your plan to hold yourself accountable for the decisions you make.
Step 4: Put an Accounting System in Place
Start bookkeeping from the get-go because this is a critical function that's often overlooked. Consider hiring an accountant even if you're not making money yet. This allows you to keep track of expenses from the start, and an accountant can help you with tax returns and stay on top of any tax deductions you are entitled to.
Step 5: Research Your Competition
Antique furniture restoration can be competitive. If the market is oversaturated, you may have trouble attracting and keeping clients. Visit your local Chamber of Commerce to gauge the competition in your area.
If there is a lot of competition in your area, consider your unique value proposition — what makes your business different from others. If you can't find anything that sets you apart, think of what your competitors do, what is lacking and how you can improve on that.
Step 6: Partner with Local Antique Shops
If restoring unique and quality antiques is your passion, partner with a local antique shop. While residents may not have a lot of antiques that need restored, you can establish a relationship with local antique dealers to ensure you always have interesting items to work on.
You may even agree to a consignment arrangement where any pieces you find and restore could be sold at the antique store.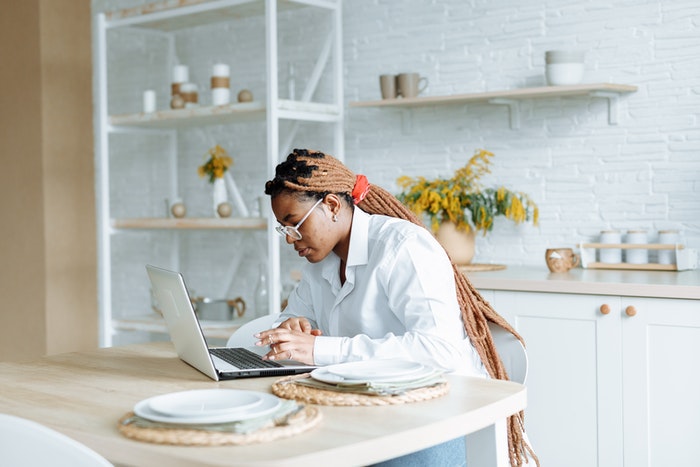 Step 7: Create an Online Presence
A website is a critical part of your startup because it builds your credibility. You can reach more people regardless of where you're located. Customers can easily find you, and it's a cost-effective way of securing new clientele.
Step 8: Sell Your Wares in Your Own Space
If your business takes off in the first year or two, you may eventually consider opening up a storefront. Paying rent for an entire retail space could be costly, but may bring customers who wouldn't find you online.
You could even pay for space at a flea market or hold a yard sale to attract more customers in a traditional market setting. Rented booths at antique malls require no management from you and are an excellent way to have a retail space where customers get to know your name and the services you offer.
Step 9: Building Relationships
Starting out often means you don't have a reputation, and networking can help with this. You may find that restoring pieces for lower (or no) profit builds your reputation.
Another way to build your business is to connect with locals working in historic buildings and museums. You could find opportunities for antique furniture restoration, such as restoring a client's rolling library ladder in a study or a china cabinet in a plantation dining room, through these connections with passionate and knowledgeable individuals.
Building relationships with suppliers is just as critical for business success — reliability, quality and ability to deliver affect your business operations, too. Regardless of whether you're looking for antique hardware or stationery suppliers, a long-term relationship is vital.
Always Have a Plan
When starting an antique furniture repair business, it takes time to be successful. Put a solid business plan in place, but be prepared to make changes to your strategy as you progress and assess the areas where you're flourishing or struggling.
As your business grows, you'll be continually updating and revising your business plan to ensure you're always moving forward. But with these carefully laid foundations, your antique restoration and repair business is on track for success.
The post How to Start an Antique Restoration and Repair Business appeared first on Home Business Magazine.