Home Business Magazine Online
Producing and orchestrating a large-scale music show is an incredible feat, and it is even more impressive when the entire event sells out. One esteemed event production company that regularly produces sold-out music shows is Sound in Motion, based in the Twin Cities area. Over Halloween weekend, they hosted none other than Tiesto at The Armory in downtown Minneapolis to a sold-out crowd of costumed music lovers.
The Tiesto show was THE must-attend event of Halloween weekend in the Twin Cities! Tiesto put on an enthralling set that kept the entire crowd mesmerized until the very end. Also, Sound in Motion definitely pulled out all the stops for the Tiesto show — the sound system was pristine, and attendees were treated to awe-inspiring production elements like lasers, pyrotechnics, and a screen that showed visuals synced up to Tiesto's music. The entire crowd was seen jumping up and down with delight throughout the entire show.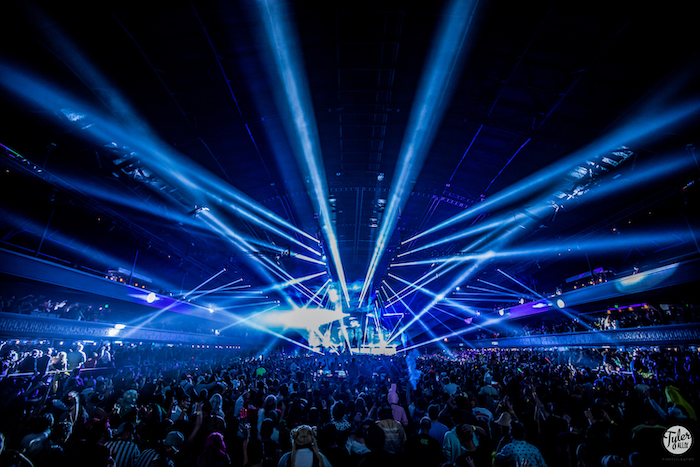 Sound in Motion did an excellent job of promoting the Tiesto show via social media marketing well in advance of the event date, which likely helped the show sell out. They first announced the show on their Facebook and Instagram pages on May 25th with a like/share giveaway for free tickets, which resulted in hundreds of likes, comments, shares, and buzz about the show. Sound in Motion also posted "Limited Ticket" alerts over the ensuing months, which helped generate even more ticket sales and buzz about the show.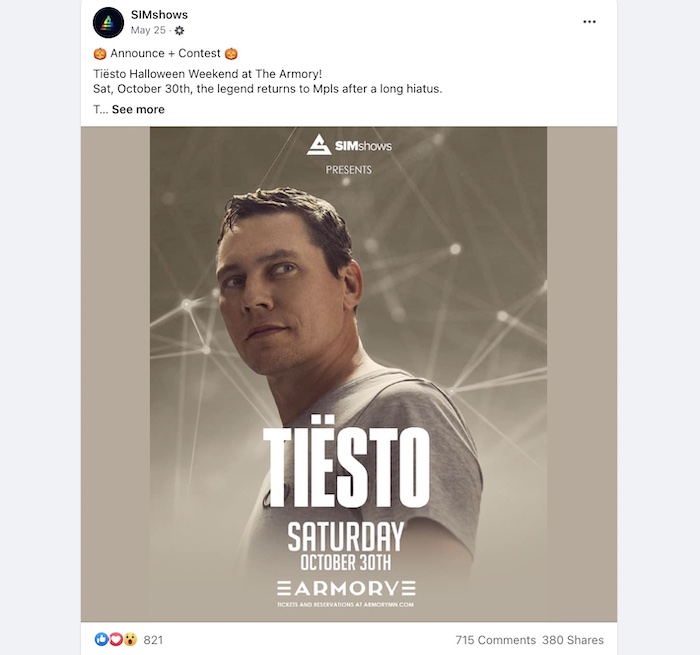 In all, the Tiesto show was an incredible, unforgettable experience for attendees. Sound in Motion also has a bevy of other upcoming shows at The Armory that are sure to attract massive crowds, including Above & Beyond on Nov. 24th, three nights of Illenium from December 10-12, a "Lights All Night" NYE event featuring Jauz and Zhu from December 30-31, Dillon Francis + Yung Gravy on Jan. 15th, and Rezz on Feb. 25th. If you handle event marketing for a lifestyle brand, definitely consider sponsoring one or more of these shows to grow your brand awareness in the Twin Cities market.
The post Inside Look: Sound in Motion Hosts Sold-Out Tiesto Show in Minneapolis appeared first on Home Business Magazine.