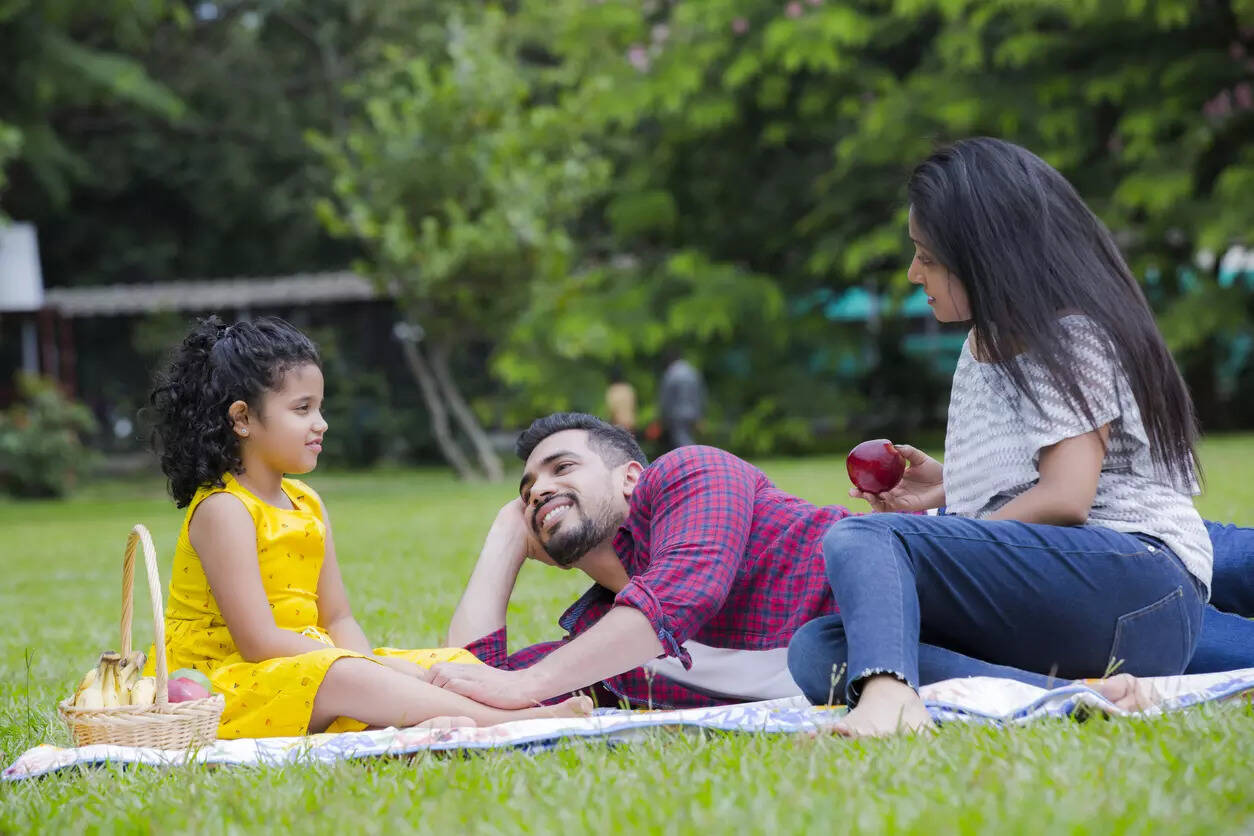 As
Omicron
fear grips the world, the frequent changes in
travel
laws have made
Indian travellers
play safe and instead opt for local and nearby options for leisure travel and outings. According to the
Just Dial Consumer Insights
, demand for budget
hotels
, picnic spots, local tourist attractions, and farmhouses have been on a rise as the platform witnessed a 51 per cent year-on-year growth for all travel and tourism-related searches.
This demand growth was higher in Tier-II cities (54 per cent) compared to Tier-I cities, where the rate of growth was 49 per cent. Just Dial compared consumer trends for the October-November 2021 period vis-à-vis the same period in 2020 when unlocking was taking place in a phased manner to analyse the demand trends in the domestic travel and tourism sector.
Searches for picnic spots, budget hotels, and local tourist attractions soared significantly during this period across India this year. Budget hotels saw a demand growth rate of 220 per cent followed by picnic spots (147 per cent) and local tourist attractions (121 per cent).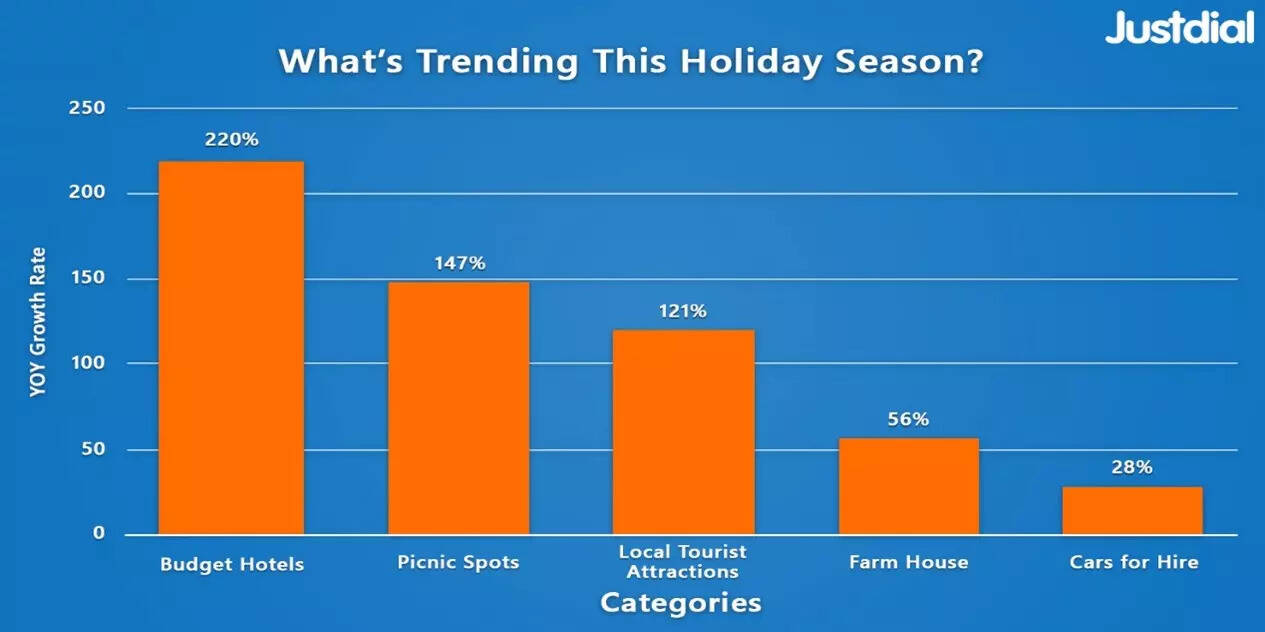 Speaking on this trend, Prasun Kumar, Chief Marketing Officer, Just Dial, said, "With the economy gradually bouncing back, we have been witnessing an increasing inclination among people towards leisurely outings. Local attractions, picnic spots, and farmhouses along with budget hotels seem to be the levers driving the leisure segment, substituting long-distance international or domestic travel. This could be a defining new trend and it is also poised to give a much-needed fillip to local and domestic businesses driving the category in the near future."
Tier-I cities saw a 207 per cent growth in searches for budget hotels while in Tier-II cities it was 198 per cent. Demand for budget hotels in Mumbai dominated almost 42 per cent of the searches that took place for Tier-I cities. Searches for hotels in Delhi and Kolkata made it to the top-3 followed by Chennai, Hyderabad, Pune, Bangalore, and Ahmedabad. "Hotels in Goa" was the most after in Tier-II cities followed by Lucknow, Coimbatore, Chandigarh, and Jaipur.
With the threat of the virus strain still around, people are apprehensive and are therefore opting to travel to local areas, not far away from home. As a consequence, searches for picnic spots shot up by a whopping 147 per cent across India. The searches for local picnic spots in Tier-I (208 per cent) cities were significantly higher than that from Tier-II cities (167 per cent).Among Tier-I cities, Pune saw maximum searches for picnic spots followed by Mumbai, and Kolkata. The rest of the searches were generated from the cities of Delhi, Ahmedabad, Hyderabad, Bangalore, and Chennai. Nagpur, Nashik, Solapur, Goa, and Guwahati were the top-5 Tier-II cities that saw maximum demand for picnic spots.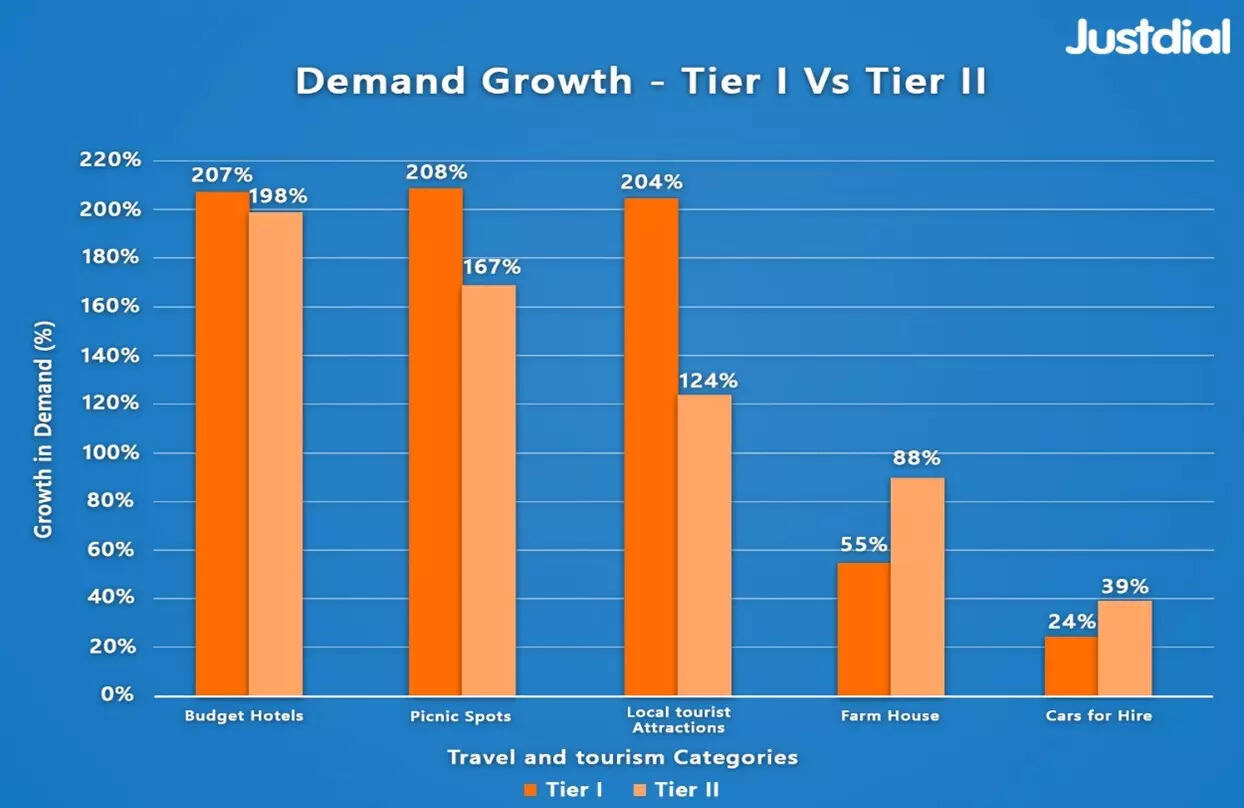 Instead of venturing too far, people are looking for nearby local attractions, and hence searches for local attractions registered a growth of 121 per cent across India with Tier-I cities surging ahead of Tier-II cities in terms of growing demand. Delhi, Bengaluru, and Hyderabad were the top-3 Tier-I cities with maximum demand followed by Mumbai, Pune, Chennai, Kolkata, and Ahmedabad. Malappuram, Thrissur, Nashik, Coimbatore, and Belgaum were the top-5 cities with maximum demand among Tier-II cities.
With party season around the corner, searches for farmhouses have also substantially gone up by 56 per cent. Demand growth in Tier-II cities remained higher at 88 per cent compared to 55 per cent in Tier-I cities. Hyderabad and Mumbai were the two cities that generated around 83 per cent of the demand from Tier-I followed by Delhi, Pune, Bengaluru, Chennai, Ahmedabad, and Kolkata. Among Tier-II cities, Nagpur dominated the demand for farmhouses and it was higher than the combined demand of Delhi, Pune, Bengaluru, Chennai, Ahmedabad, and Kolkata.
In terms of hiring cars, Delhi topped the list in terms of demand among Tier-I cities followed by Mumbai and Hyderabad as the top-3 with maximum searches followed by Pune, Chennai, Bangalore, Kolkata, and Ahmedabad. Among Tier-II cities, demand for car hires in Goa soared by almost 103 per cent and at a pan-India level, it was third after Delhi and Mumbai. Ahmedabad, Coimbatore, Jaipur, and Surat made the remaining of the top-5 Tier-II cities with maximum demand for car hires.