Home Business Magazine Online
As business owners, we all know how much a night of bad sleep can hurt our productivity and overall work output the next day. That is why it is absolutely critical to make sleep hygiene a top priority. If your current mattress is uncomfortable and causes you to toss and turn at night, it's time for an immediate upgrade! However, there is no need to start researching different mattresses on Google — we have found the best option for all entrepreneurs who want to sleep better: the Nolah Evolution Hybrid mattress.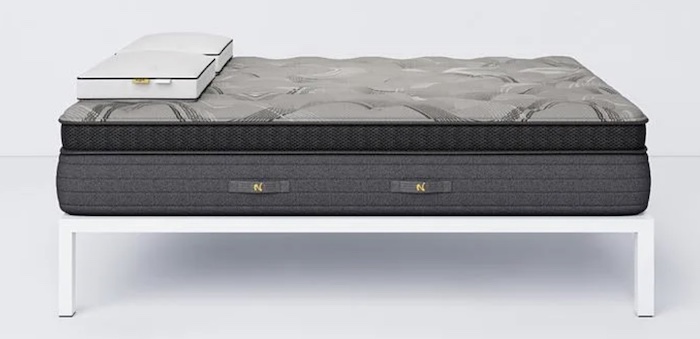 This mattress is an absolute powerhouse when it comes to maximizing sleep quality. Perfect for side, back, and combo sleepers, the ultra-high-tech luxury 15″ Evolution Hybrid mattress is packed with advanced cooling, support, and comfort features. It includes graphite-infused AirFoamICE

, patented HDMax

Tri-Zone

support coils, reinforced E.D.G.E

support, and much more. This mattress is SO comfy!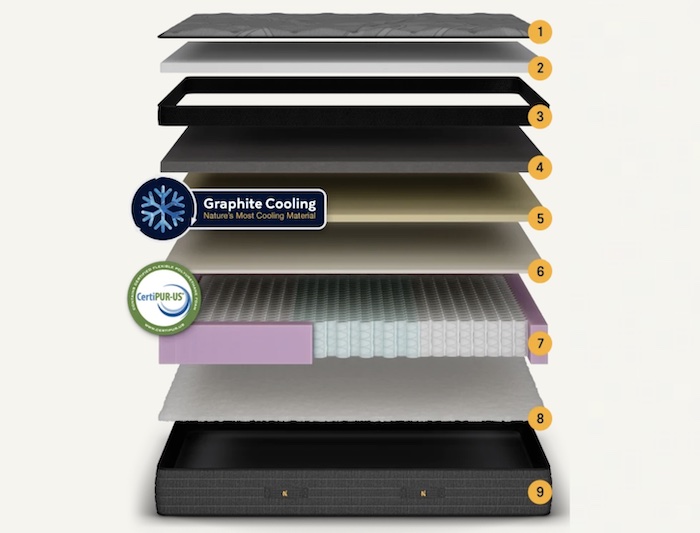 You can choose from three different firmness options: Plush, Luxury Firm, or Plush. The cutting-edge, cooling ArcticTex

Cover on the top feels soft to the touch and stays cool throughout the entire night due to its fibers that have high thermal conductivity — the fibers draw excess heat from the body to create comfortable sleep. This innovative fiber allows the Evolution to offer best-in-class cooling without harsh chemicals.

Right below the ArcticTex

Cover is the Premium HTC

(High Thermal Conductivity) Cooling Quilted Euro Topper, which features 2″ of cooling foam that draws excess heat away from the body. Together, the HTC

Euro topper and ArcticTex

Cover make the Nolah Evolution a best-in-class cooling mattress for hot sleepers. Underneath these layers is a 2″ AirBreath

Heat Escape Gusset that lets excess heat dissipate instead of accumulating inside the mattress, elevating the Nolah Evolution's breathability and cooling capabilities.
Users will also appreciate the mattress's advanced Cooling Nolah AirFoamICE

that is infused with graphite to draw heat away from the body quickly — it accelerates cooling while maintaining superior pressure relief and comfort. Right below the AirFoamICE

is a 2″ Deep and Supportive High-Resilience Foam that provides full-body support from head to toe, including the spinal and lumbar areas. The mattress's patented 8″ Tri-Zoned Support Coil System is also scientifically designed for maximum back support, spinal alignment and pressure point relief. All of these elements will help you sleep much better!

Once you select your mattress, don't forget to also get one of Nolah's Adjustable Smart Bases — it pairs perfectly with the Evolution mattress! This base will automatically lift or lower your head or legs at the push of a button. It also features built-in head/foot massage (with three different intensities, a weightless Zero-G position, multiple USB chargers to keep your phone charged, WiFi, an ambient under-bed light, and Voice Control. Trust us, you will love laying in Zero-G position after a long workday!
The base also glides towards the wall when inclined to keep you within arm's reach of a nightstand. Even better, you can order your mattress and Adjustable Base online to be shipped right to your home. The mattress arrives all rolled up and covered in shrink wrap in a box — it expands once the wrapping is removed. All Nolah mattresses are 100% made in the USA and have a 120-night trial, lifetime warranty, and free shipping and returns.

The Nolah Evoluiton Mattress is $1099+ and the adjustable base is $999, both at nolahmattress.com.
Contact: shannahch@gmail.com
The post Optimize Your Sleep Hygiene With the Nolah Mattress & Adjustable Smart Base appeared first on Home Business Magazine.