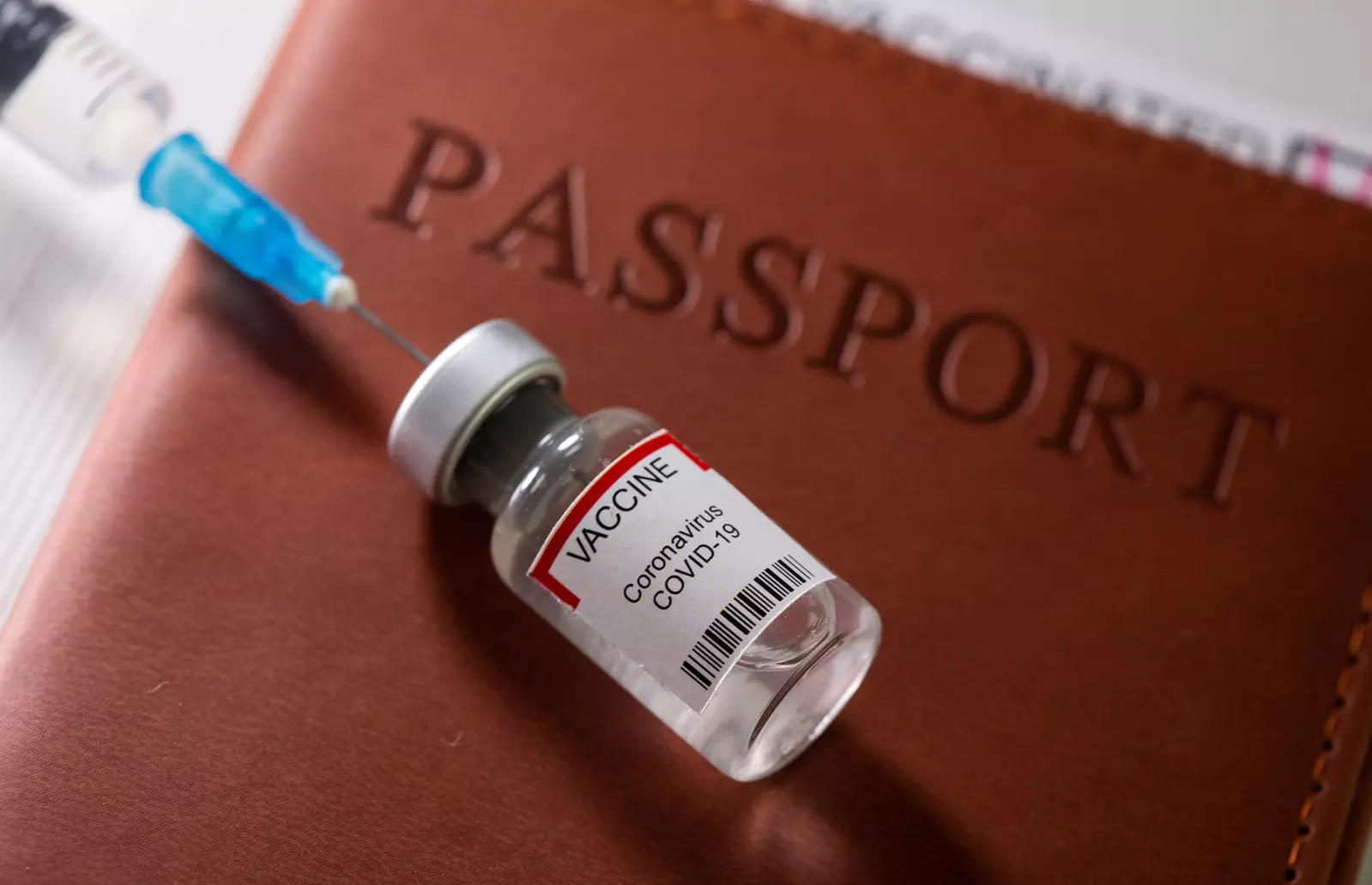 As Indian travellers continue to struggle with different travel norms in various countries, the Union Commerce and Industry Minister, Piyush Goyal, has called for resolving 'new trade barriers' such as vaccine differentiations and Covid passports, which impose mobility restrictions and impede the movement of personnel needed for delivering critical services.
Leading India's intervention calls for waiver of Intellectual Property Rights (IPR) in the global fight against the pandemic, the minister said, "We need to actively resolve new trade barriers like vaccine differentiations or Covid passports, which impose mobility restrictions and impede the movement of personnel needed for delivering critical services.
With Indians facing travel curbs in several countries, commerce and industry minister Piyush Goyal on Tuesday pitched for removal of restrictions. "Our response to the pandemic needs to ensure equitable access to vaccines and other Covid-19 related health products by ensuring quick resolution of the supply side constraints. One of the ways to demonstrate this is by accepting the TRIPS waiver proposal," mentioned Goyal in his address to the G20 Trade and Investment Ministerial Meeting in Naples, Italy.
Pitching for seamless travel across countries, he said that there is a need to create a coordinated global strategy and the need for an early universal vaccination. "Covid-19 crisis is a powerful reminder of our inter-connectedness, and the need for a coordinated global strategy to overcome such an unprecedented public health situation," Goyal stated.
Several countries around the world have shown reservations in opening travel borders for Indian citizens citing concerns over the Delta variant of Covid-19. Recently, India and UK were engaged in a standoff over approval of Covishield for Indian travellers in the UK due to which Indians had to undergo quarantine. Later, India also imposed reciprocal travel restrictions on British citizens coming to India after which the UK government decided to amend rules to ensure quarantine-free travel for fully vaccinated Indian travellers.
During the meeting, Goyal further emphasised on India is commitment towards the United Nations 2030 Agenda on Sustainable Development and the Sustainable Development Goals (SDGs). "India has consistently maintained that environmental/sustainability measures need careful assessment to ensure that they do not become new trade barriers and the right forum for them is the dedicated Multilateral Environmental Agreement," he said. He met with nearly Trade Ministers of 15 countries to advance India's trade position and negotiated bilateral and multilateral agreements with nations such as US, UK, Canada and others.