Home Business Magazine Online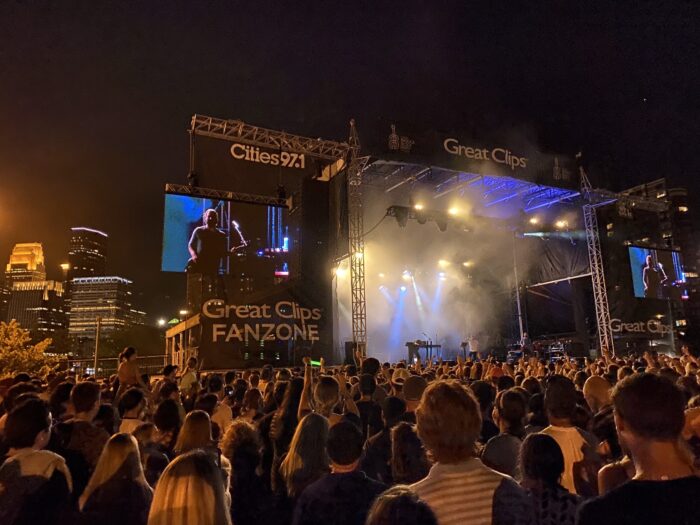 After being stuck inside for almost a full year and a half, festivals are finally starting back up again. Summer may be over, but the fall season has just begun, and with it brings the opportunity to attend many fun events around the Twin Cities. The most notable event of the fall event season thus far was the Basilica Block Party, held from Friday, September 10th through Saturday, September 11th. Each year, Cities 97.1 and numerous sponsors — such as Bud Light, Great Clips, and The Star Tribune — put on a two day music festival at the Basilica of Saint Mary grounds, right in the heart of the city. This year's Basilica Block Party was extra special after the 2020 festival got cancelled last year. Cities 97.1 made sure to come back this year with a star-studded artist lineup to remind everyone why this festival is still one of the top Twin Cities music events of the summer. This year's festival featured beloved musical acts like AJR, Tate McRae, JP Saxe, and Spoon, along with a few local Minnesota groups, such as Motion City Soundtrack and Remo Drive.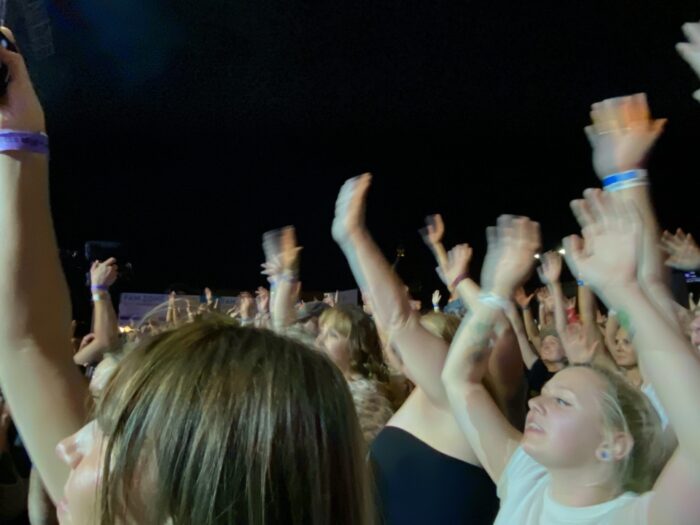 Home Business Magazine had the privilege of attending the festival on Friday night to watch the incredible musical acts and take part in the activities the festival had to offer. The festival featured three stages, all named after main event sponsors: Great Clips Stage, AHA Sparkling Water Stage, and Star Tribune Stage. Friday night kicked off with a few smaller alternative/funk bands known as Mae Simpson Music, 26 BATS!, and a local kid's favorite: Koo Koo Kanga Roo. Over on the AHA Sparkling Water Stage, festival-goers enjoyed Ritt Momney's pop-influenced sound along with two local Minnesota rock bands known as Remo Drive and Motion City Soundtrack. Last but certainly not least, the Great Clips stage hosted the big name musical acts, starting with Forest Blakk, then Canadian-favorite JP Saxe, followed by well-known female artist Tate McRae, and finally ending the night with a fantastic performance put on by AJR, playing hit songs such as "Bang!" and "Way Less Sad".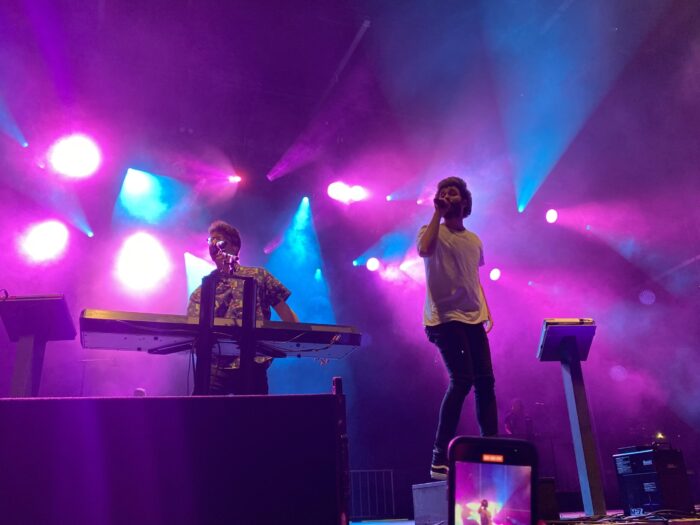 While walking through the festival grounds, we visited and interacted with representatives of the wide variety of brand sponsors of the 2021 Basilica Block Party. The sponsors and vendors of the festival discussed how the festival enables them to market their products and services to a diverse audience using their unique booths, samples, games, and other onsite activations the festival-goers could participate in. The sponsors of this event included Cities 97.1, Bud Light, Great Clips, AHA Sparkling Water, StarTribune, Kwik Trip, Hilton Minneapolis, Padilla, Great Lakes Coca Cola Bottling, and Morrie's; these companies were able to provide their own unique experience for festival-goers to engage with and be exposed to their brand. Festival-goers were eager to go up to each booth and learn about the brand stationed there. This is a great opportunity to market your brand to a diverse audience of all ages and backgrounds. At events like these, attendees love to walk around the booths and see both the products they offer, as well as the engaging activities related to the brand they will be able to participate in.
Overall, Basilica Block Party is a unique opportunity to bring advertising for your business to a fun music event that brings together people of all ages and backgrounds. Due to the musical acts having a wide variety of genres, you can market your brand to a wide variety of people. If you are looking to advertise your business to a diverse market, or are a festival-junkie who is looking for a great way to experience live talent and learn about new brands/products, then you should definitely plan on attending the Cities 97.1 Basilica Block Party in 2022.
The post Post-Pandemic: Basilica Block Party 2021 Brings Hit Musical Acts and Sponsors Back To Minneapolis appeared first on Home Business Magazine.