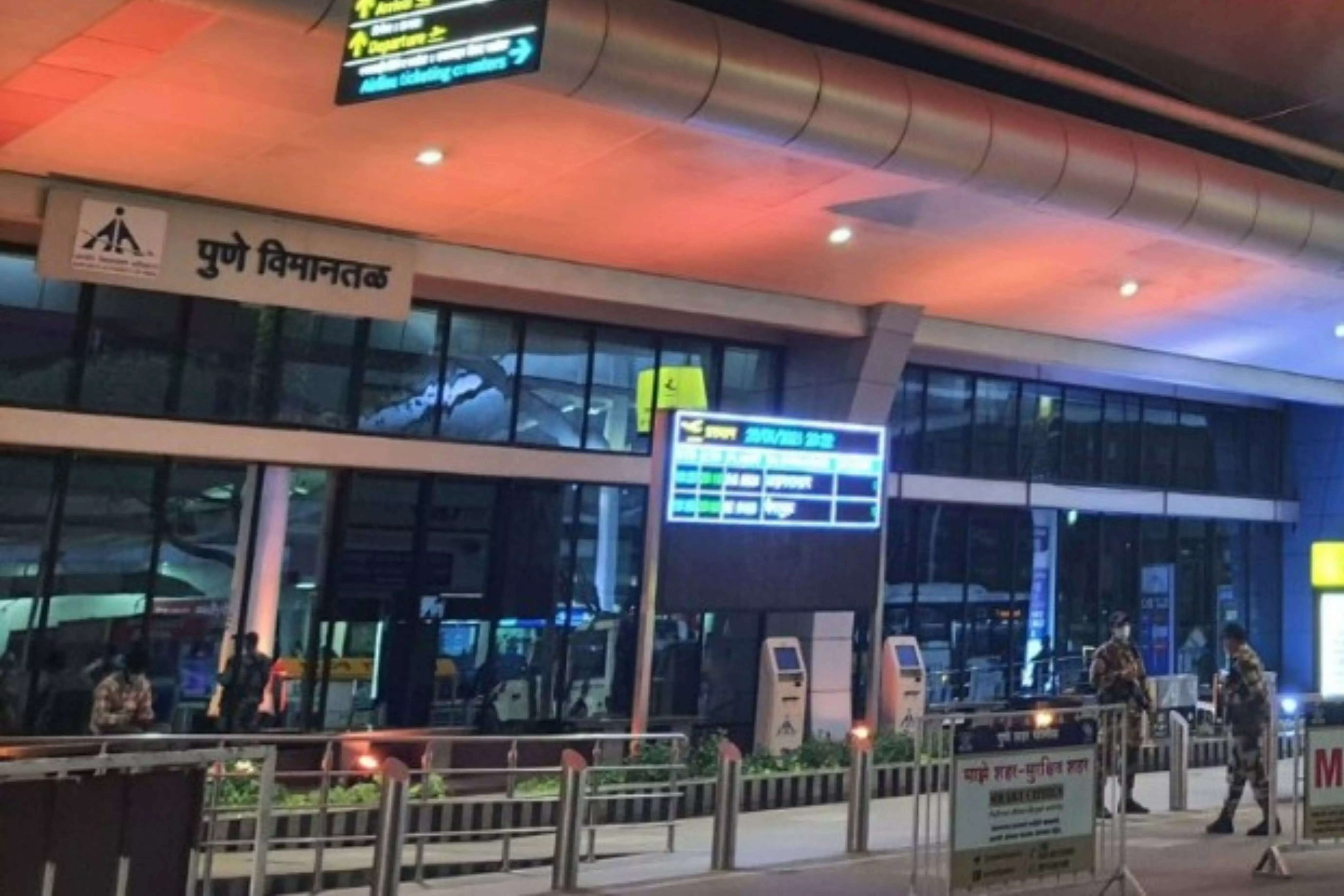 On October 30, when
Pune International Airport
will reopen after the completion of the runway resurfacing work carried out by the
Indian Air Force
(IAF),
flights
will not land or depart round the clock at the
airport
as the airport authorities have decided to function in a 12-hour window for some time.
As per the information received from the IAF, the airport will start commercial flight operations for a period of 12 hours daily till December 1 post reopening after complete closure from October 16 to October 29. The airport is currently operational from 8 am to 8 pm every day since October 2020, when the resurfacing work started in the night hours. The move is expected to cause major rescheduling of flights by the airlines and a possible chaos among travellers amidst the festival travel season.
The official statement for the IAF stated that the resurfacing work is carried out to address the issue of rapidly deteriorating condition of the runway, which was an urgent requirement to prevent any damage to engines of operating aircraft. "Partial closure of runway was undertaken at the Pune airport for a period of 12 hours daily during night to cause least possible disturbance to civil aviation for a period of one year from October 26, 2020, to October 25, 2021," IAF said.The Indian Air Force further said that the work of runway resurfacing is nearing completion and the complete closure of airport for 14 days is 'inescapable' to ensure timely availability of the runway post resurfacing. They also said the closure was well planned in advance the 3rd and 4th week of October 2021 and tentative timeline was communicated to airlines and the airport.
"The tentative period of closure was intimidated to all airline operators, local airport Director and the Airport Authority of India headquarters well in advance. However, the exact dates of closure could only be promulgated requisite approvals were obtained from the Ministry of Health and Family Welfare and the Ministry of Defence. As per the present plan, flight operations would resume from October 30, before the Diwali festival," the statement read. IAF also informed that the complete closure for 14 days was earlier planned in April 2021 but due emergent requirement for transportation of Covid-19 vaccine, the work was deferred.The airport has been operating only from 8am to 8pm since last October, when the surfacing work was first taken up. As per an initial plan, 24-hour operations were slated to begin from this month-end. The lack of flight operations between 8pm and 8am has been the main reason for flight bunching at the airport, leading to chaos, confusion and crowding at the airport's check-in counters and security screening. The problem has become more pronounced since the number of flights increased in the last few months.