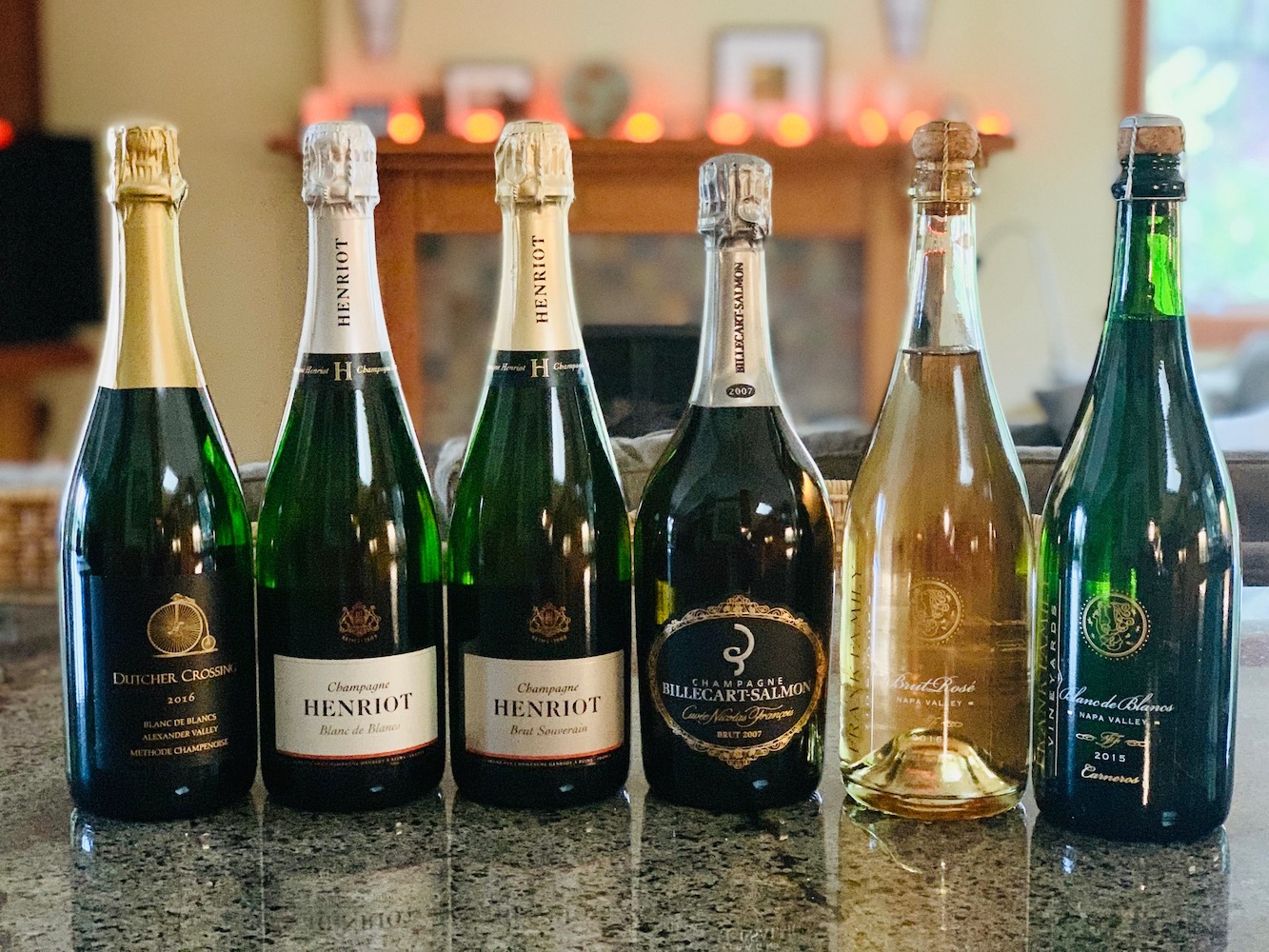 Photo by Fran Miller
It's not as if we need a reason to pop open a bottle of bubbly. Why wait for a special occasion when everyday occurrences are motivation for celebration. Hit a deadline? You deserve a flute full. Made a sale? Congratulate yourself with a healthy pour. Simply made it through another day? By all means, treat yourself. And with the holiday season upon us, it's a particularly great time to indulge in one of life's purest pleasures. The iridescent effervescence of these sparkling wines and champagnes can turn routine into remarkable. Pour a glass, and toast the seasonal warmth of friends, family, and holiday tunes.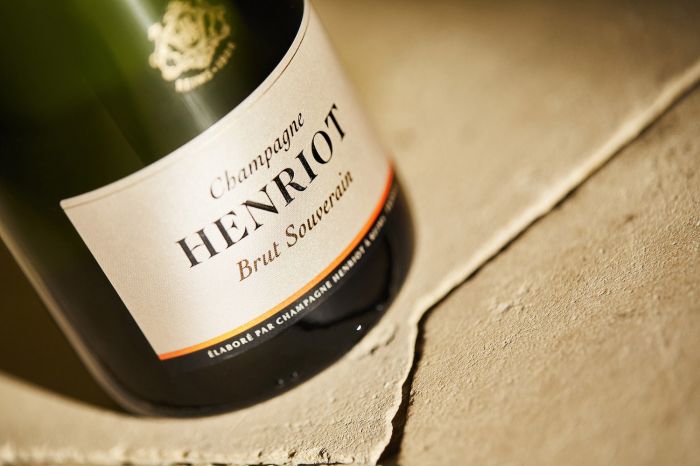 Champagne Henriot Brut Souverain. Photo courtesy of Champagne Henriot
Champagne house Champagne Henriot is one of the oldest family-owned Champagne houses still in existence, with 200+ years of savoir-faire around extracting the best from the terroirs from which they harvest. Try Champagne Henriot Brut Souverain NV ($45). This classic blend of 50% Chardonnay, 45% Pinot Noir, and 5% Pinot Meunier evokes Champagne Henriot's signature style. On the nose, the Brut Souverain offers notes of citrus fruit and elderberry, followed by pastry, lightly toasted bread, and roasted almonds. With a clean, crisp finish, this Champagne lends itself nicely to the crunch of a pear salad, Camembert-en-croute, or pita chips with pumpkin hummus.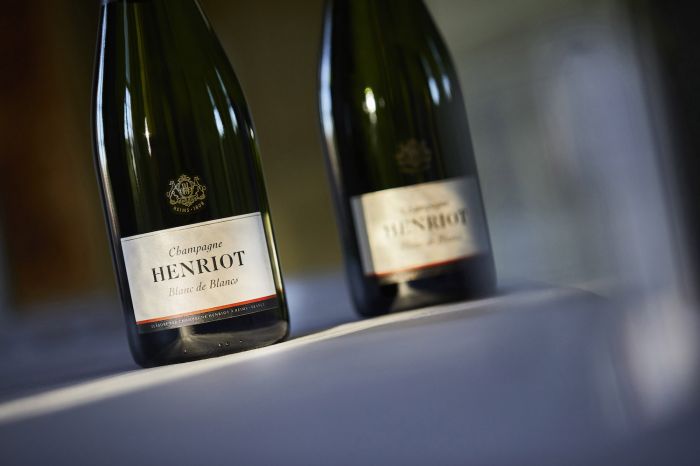 Champagne Henriot Blanc de Blanc NV. Photo courtesy of Champagne Henriot
Champagne Henriot Blanc de Blancs NV ($65) is the House's purest expression of the grape; remaining both crisp and full-bodied on the palate, this Champagne created 100% from Chardonnay possesses notes of buttery brioche intermingled with quince jelly and acacia honey, making it a great pairing for apple pie, cinnamon rolls, and butternut squash tart.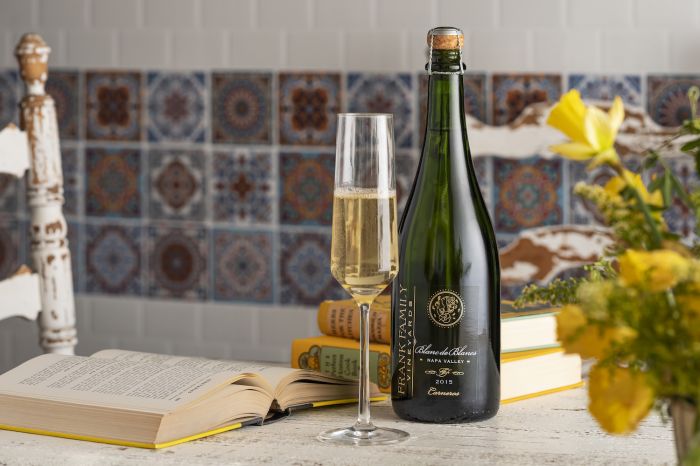 Frank Family Vineyards Blanc de Blanc. Photo courtesy of Frank Family Vineyards
After spending nearly four years resting en tirage, Frank Family Vineyards shares its newest sparkling releases, the 2016 Brut Rosé ($55) and 2015 Blanc de Blancs ($55). Having experienced years of tender care under the guidance of winemaker and general manager Todd Graff, these bubblies shine with unmatched finesse. Graff employed the traditional Methodé Champenoise in the cellar to create the tiny bubbles found in each of these wines. The winery's signature bottling, the 2015 Blanc de Blancs, is 100% Chardonnay sourced from the Frank's estate Lewis Vineyard in Carneros. This dazzling wine is a balance of bright acid and smooth creaminess, a classic expression that instantly captivates a crowd.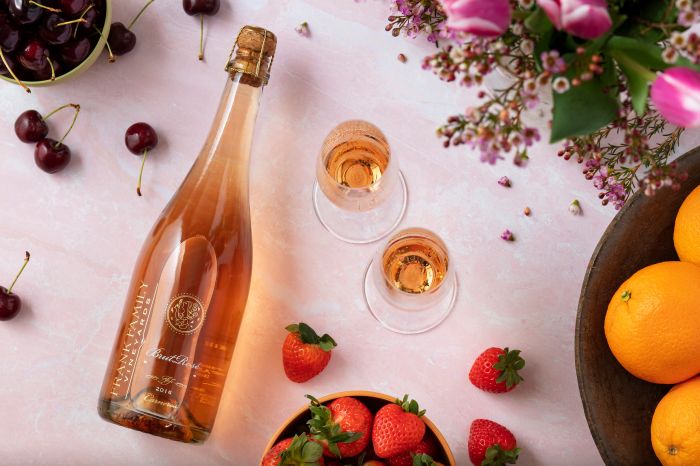 Frank Family Vineyards Brut Rosé. Photo courtesy of Frank Family Vineyards
Also sourced from the Lewis Vineyard, the elegantly poised 2016 Brut Rosé is the perfect blend of 59% Pinot Noir and 21% Chardonnay. The Pinot Noir base enhances its brilliant color pink hue while the Chardonnay adds bright acidity, structure, and tantalizing aromas.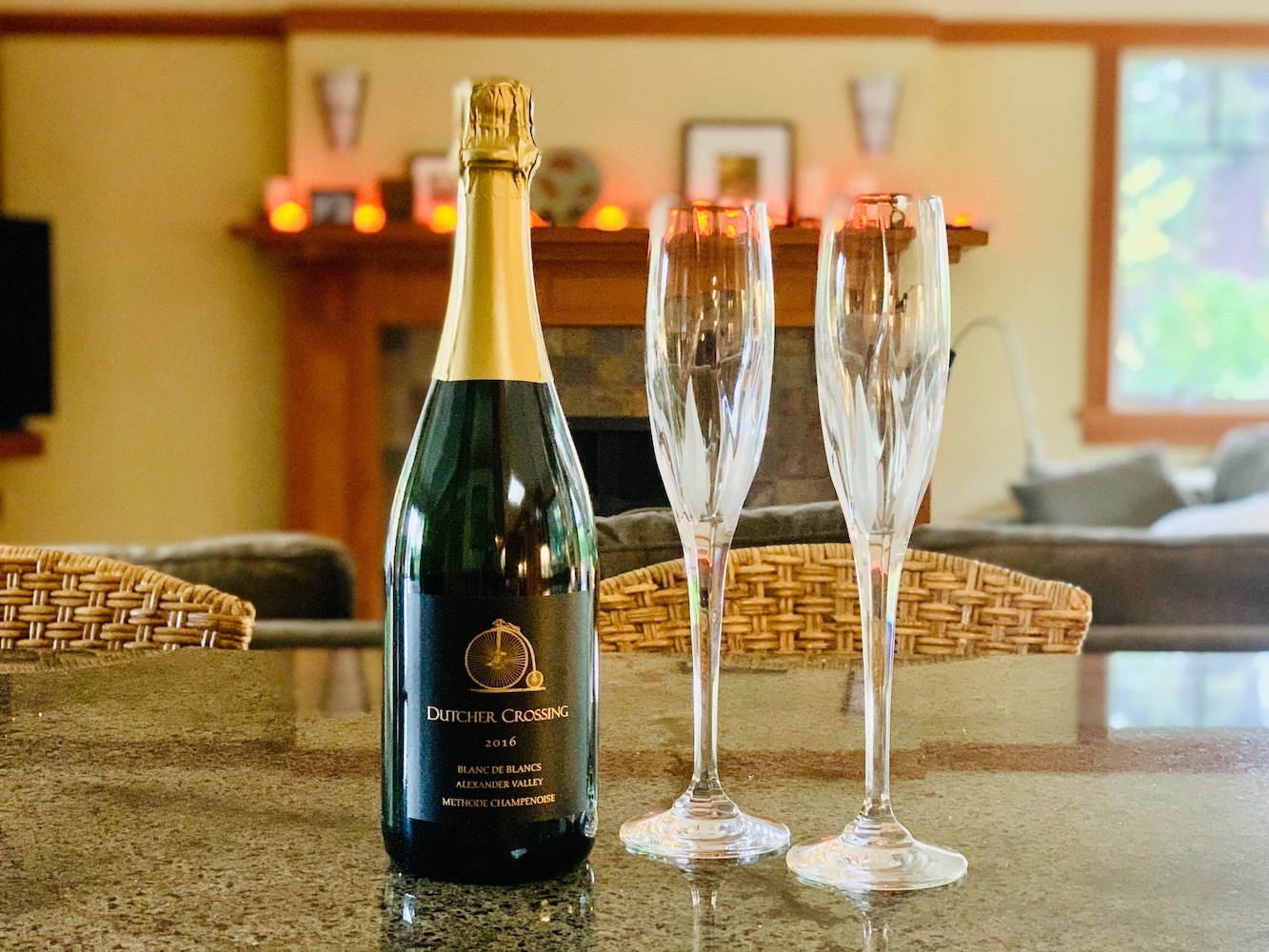 Dutcher Crossing Blanc de Blanc. Photo by Fran Miller
Sonoma County's Dutcher Crossing is proud to release its first ever sparkling wine, the 2016 Blanc de Blancs ($45). This 'white of whites' is a classic style of old-world champagne made in the traditional Methodé Champenoise. The wine is first made as a still Chardonnay, and is then mixed with a small amount of sugar and fresh yeast, immediately bottled, and closed with a crown cap. This 'second' fermentation creates the wonderful bubbles and traps them in the wine. Yellow straw in color, the nose features notes of lemon, green apple, and brioche. The first sip brings a lemon character with background hints of yeasty bread dough. The delicate bubbles add a bit of acidity that dances on the tongue and finishes with an upbeat and vibrant fruit expression. An overall crispness adds elegance. Pair this one with triple cream Brie or raw oysters.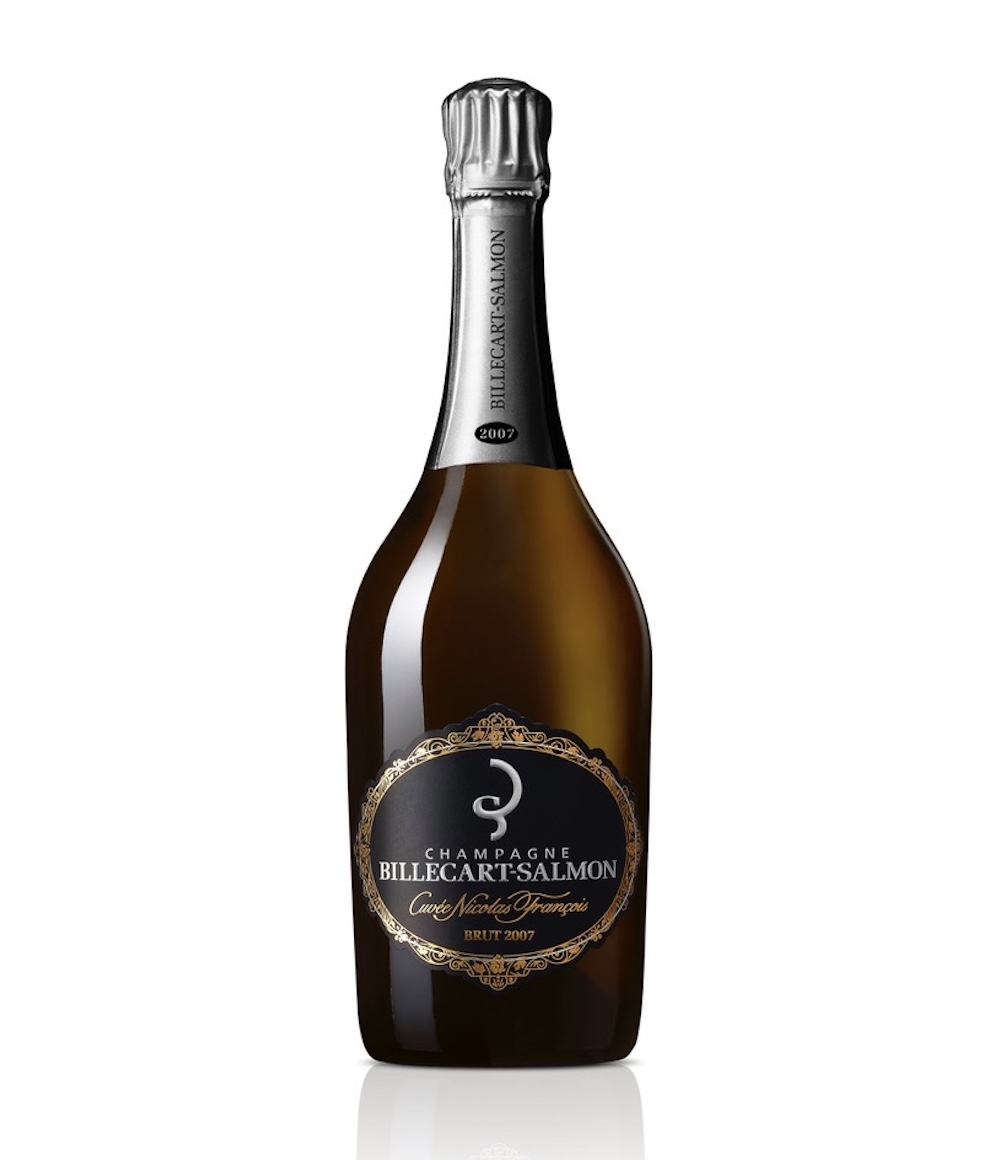 Billecart-Salmon Cuvée Nicolas François. Photo courtesy of Billecart-Salmon
For the ultimate in everyday or celebratory bubbles, head to Billecart-Salmon for Nicolas François 2007 ($159.99). This aromatic prestige cuvée was created in 1964 as an homage to the founder of the iconic French Champagne house and the assembly has remained unchanged since: 60% Pinot Noir, 40% Chardonnay (79% Grands Crus and 21% Premier Crus), partially vinified in oak, and aged on the lees for at least ten years before release. Beautiful golden yellow, glinting with bright sparkles, the glittering, crystalline appearance is set off by an eruption of finely chiseled bubbles and features flavors of peaches in syrup, fine apple tart, and mountain butter. It is elegant, rich, and oh so delicious. Pair this one with….absolutely anything.