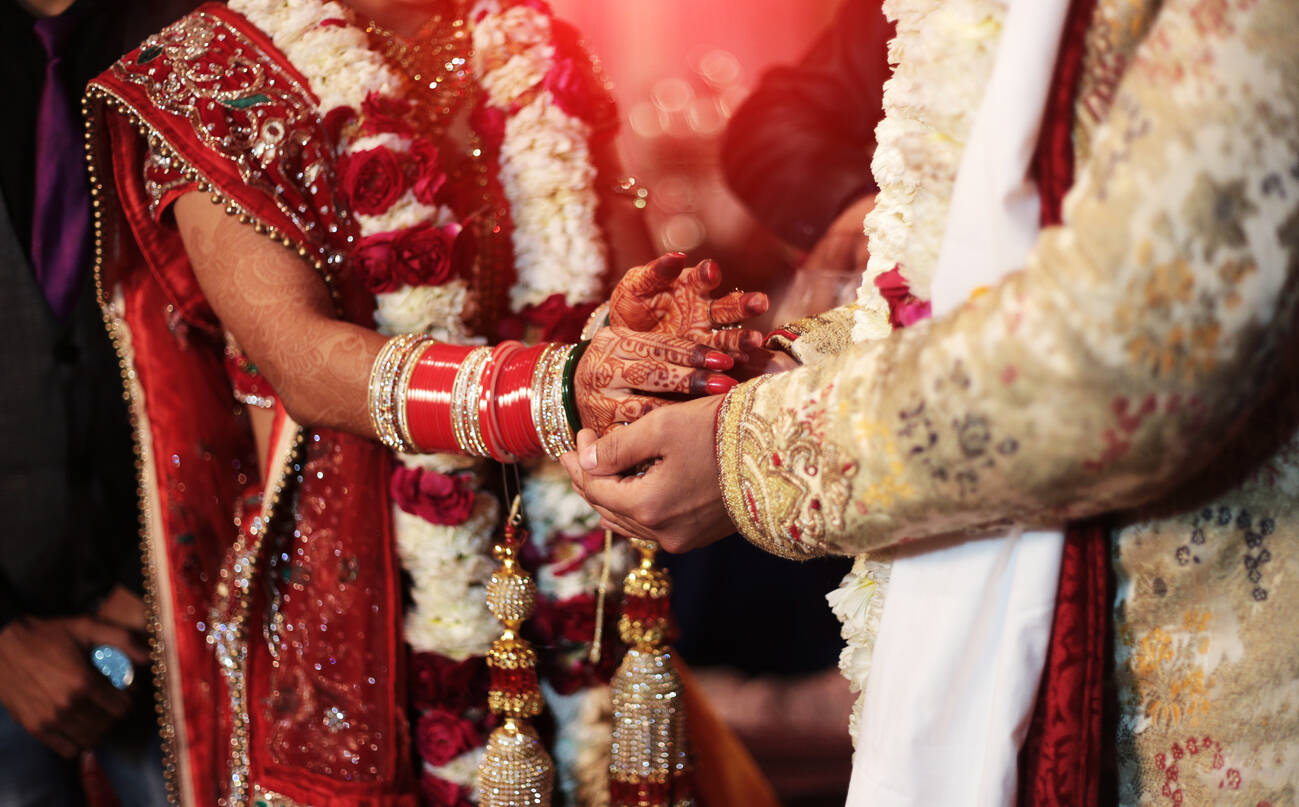 Having launched WeddingSutra in 2000 and taking it from a team of 2 to now a team of 30, Parthip Thyagarajan is celebrating the 21stanniversary of the platform in March. Designed to offer a much-needed alternative to outdated and sketchy planning advice, WeddingSutra has collaborated closely with leading hospitality chains, tourism boards, jewellery, and lifestyle brands. With the wedding industry being affected by Covid, ask him if Zoom weddings are here to say and Thyagarajan quips, "Zoom is just an interim situation created for those people who can't travel to attend a wedding due to the pandemic. It definitely is convenient for them, but when things get better, and they will, Zoom weddings will be a thing of the past". And he has a pretty good explanation to support his statement, "Zoom weddings can never replace the enthusiasm, the excitement and the overall fun of physically being part of a boisterous wedding, eating the wonderful food, dancing and merry-making and everything else that comes in tow with incredible,
big fat Indian weddings
. Who would want to miss that?" Excerpts from an interaction:
ETTravelWorld (ETTW): Considering how Covid has affected the wedding industry, is it safe to now say that the worst is over?
Parthip Thyagarajan (PT): Well I'd say, the wedding industry has to change. They have to accept that weddings will be more intimate affairs for some time to come. There are some wedding planners who were executing 2000 to 10000 pax weddings in the pre-Covid days. Weddings of those sizes may soon be back among some communities in some towns, but generally and for some time at least weddings will be smaller affairs. But finally, whatever be the scale- brides and grooms and their families are celebrating and not opting for Zoom or court weddings alone. And that itself is great news. Now you see more number of functions, or celebrations split between home and the venue. This may not spell big budgets for luxury wedding planners and wedding designers but like I said before, everyone (from venues to all categories of vendors) will have to adapt and tap into big new opportunities in the new normal.
ETTW: With states reimposing restrictions and night curfew, how is that affecting business?
PT: Around eight or 10 months ago, it was all very stressful for families as well as vendors, what with the last-minute changes and frequent changes in rules. Now, everyone is learning how to handle ambiguity, and this includes the wedding industry. Everyone now has to work with a 'Plan B' in reserve, if in case 'Plan A' doesn't work due to prevalent rules or an emergency in the family. The moment you learn to tolerate ambiguity you learn how to go about planning something special with confidence despite the tense situation.
ETTW: How are destination weddings faring? Are more people opting for destination weddings since now it's more about intimate and small weddings?
PT: Destination weddings are definitely preferred by many wedding hopefuls though hometown weddings have their own charm. A destination wedding is like a staycation too and a definite perk for the guests too. But with the pandemic having shifted gears in the case of destination wedding celebrations internationally, people are now looking at stunning locations locally. We all know India has some fantastic locations/ resorts for destination weddings, many of which are in high demand during the auspicious dates- these include the JW Marriott property in Mussoorie, the newly opened Taj property in Darjeeling, the five-star resorts with a large inventory of rooms in Goa and Rajasthan, particularly Jaipur, Udaipur and Jodhpur. Other places/ locations in India now on top of the list include Agra, Nainital, Kullu Manali and Shimla in the North; Hampi, Mahabalipuram, Coorg and Mysore in the South. In the West, Alibaug, Lonavala, Karjat, Nasik and Mahabaleshwar have always been the go-to destinations for those seeking a location close to Mumbai or Pune. In the East, locations such as Darjeeling, Siliguri and Kalimpong will witness many intimate and elegantly designed weddings.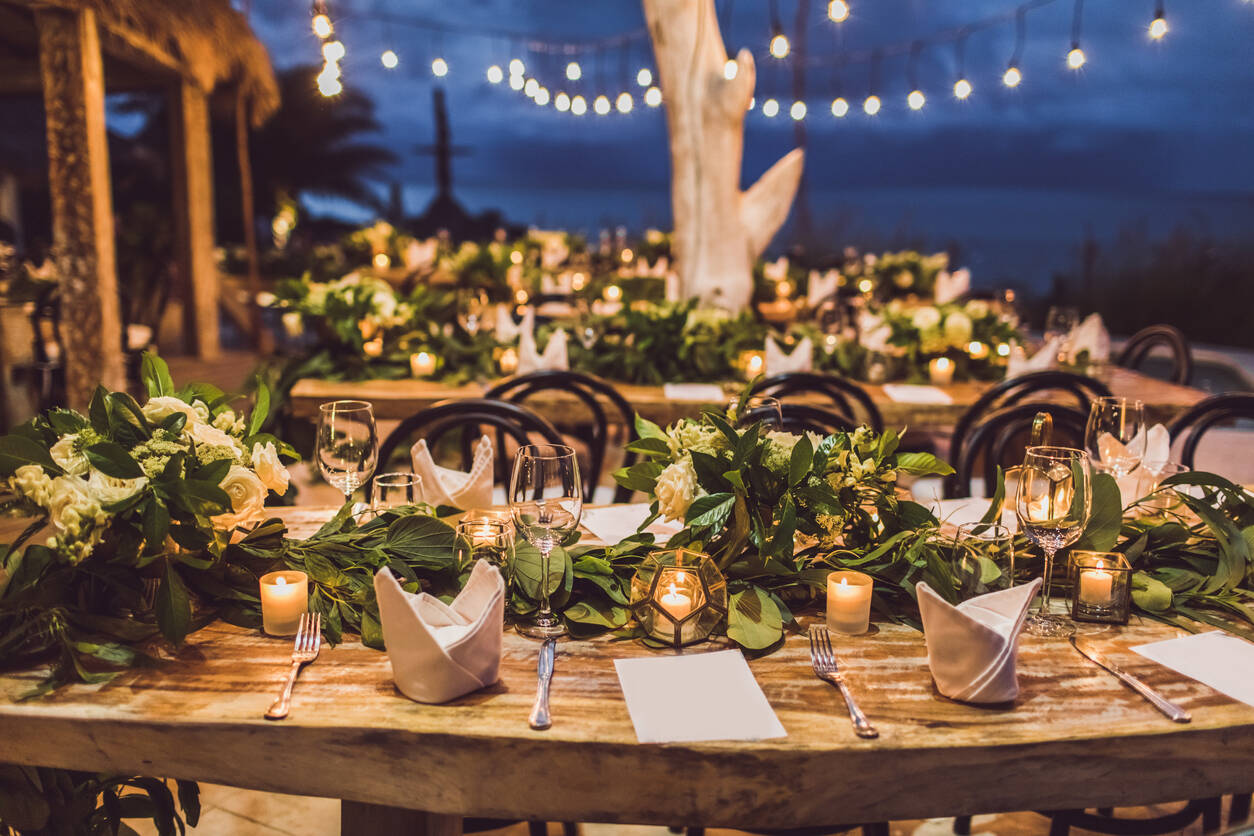 ETTW: However, all said and done, the wedding industry in India is said to be slowdown-proof, do you agree?
PT: Absolutely. The pandemic might have shaken up plans for many weddings, but it certainly hasn't stopped anyone. Classic case of 'Miya biwi raazi, toh kya karega kaazi'. Last year, in 2020, despite the lockdown, people didn't let that deter them from going ahead and celebrating the biggest day of their life, in the best possible way. They hosted weddings at home, or in a small private farmhouse amidst their select loved ones or at banquet halls or five-star hotels. The only thing we didn't witness in the metros were the large celebrations at football-stadium sized grounds. With things gradually getting better and hotels being smarter with safety and hygiene protocols for all, people have started placing their trust on the system and have emboldened themselves for celebrations, albeit at a smaller level. Large, elaborate shaadis will be back some day, because you can't ever take away the exuberance and revelry from an Indian wedding.ETTW: You have been in the industry for over two decades now, how has the industry changed and what has been the turning point?
PT: The wedding industry has grown by leaps and bounds over the last two decades. And when I say grown I don't just mean spends but also the kind of experiences that the celebrations are all about and also about how this industry is attracting lots of talented young men and women from diverse backgrounds. While in many families, the parents continue to be decision-makers, now, thanks to social media, the couples end up being the primary decision and some even decide to go for very unusual or quirky weddings. There are brides known to have sported sneakers with the lehengas as well, grooms arriving in a batmobile instead of the conventional ghodi – Indian wedding revelers have always loved the elaborate Band Baaja Baaraat and they do it in style! Destination weddings have been trending for a while now, especially for wealthier families who spare no effort in choosing fancy international locations. Some Bollywood celebrities have further fueled the trend by picking some very exquisite European locales to get married in, raising the bar even further. The digital age has only helped enhance the same with communications and execution becoming smoother and more effortless.
ETTW: When do you expect the market to bounce back?
PT: 2023 should be heralding a whole new air of positivity, and we are all eagerly looking forward.