Home Business Magazine Online
Many people feel drained after another difficult pandemic year and are looking forward to recuperating over the holidays. Help make the new year more peaceful for friends and loved ones by gifting them with one of the below wellness products.
If you are looking for a quick remedy for relief, vaping can be the fastest way to deliver CBD into your bloodstream. Funky Farms' CBD Vape Cartridges are made with plant-based formulations and use 100% certified organic, non-GMO ingredients that contain no pesticides, fertilizers, additives, fillers, or synthetics of any kind. Created with a mission to spread awareness about the wellness benefits associated with CBD, Funky Farms is dedicated to pushing industry standards to new heights. By utilizing the patented CCELL atomizer technology, these cartridges are guaranteed to provide you with the best vaping experience along with therapeutic and relaxing benefits of hemp-derived CBD. Funky Farms uses its extensive experience in the cannabis industry to create these ultra-effective cartridges by combining the best ceramic wickless cartridge with the highest quality full-spectrum extract for increased bioavailability. Benefits of CBD taken through vaping kick in almost immediately. Funky Farms' CBD Vape Cartridges are available for 15% off with code FUNKY15 today.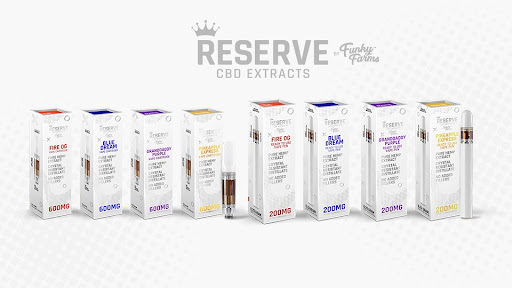 Work life getting you down? Get lifted with Vida Optima's Delta 8 THC Creamy Caramel Candies. Let one melt in your mouth and slowly shift out of 'work mode.' With each 100mg pack containing 10 candies made with high-grade delta 8 oil, these creamy infused caramels will take your taste buds for a euphoric and pleasant ride. Vida Optima is a progressive lifestyle and wellness brand focused on creating premium CBD and Delta 8 products. They stand for living your life in the most optimal way possible, by optimizing your body and your mind. Vida Optima is not just a brand, it is a way of life and constant progress to creating the best version of yourself. Take one (or two for the more advanced consumers) and feel your body, mind, and worries float away. Vida Optima's Delta 8 THC Creamy Caramel Candies are 10% off with code VIDA10 today.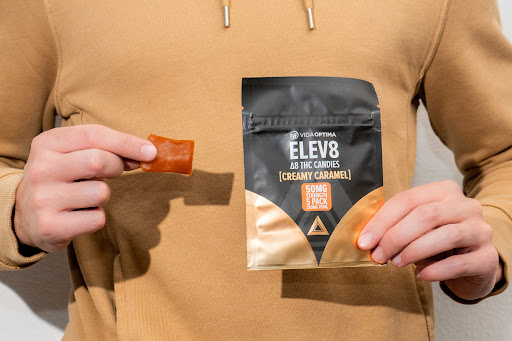 After a long day at work, it can be hard to wind down and simply turn the switch in your brain off. Luckily, Original Hemp's Full Spectrum Sleep Capsules are infused with PharmaGABA®, Melatonin, and 25mg Full Spectrum Hemp Extract to help you fall asleep and stay asleep naturally. Original Hemp philosophy is to pair the highest quality whole plant CBD extracts with clinically studied ingredients to maximize cannabinoid absorption and enhance their effects. Each product was carefully doctor formulated to address unique needs; whether that is waking up energized, falling asleep peacefully, or getting through the day with less stress. Original Hemp was developed to give you a clear mindset, improve your well-being, and bring out the essential qualities within you- your "best self." Original Hemp's Full Spectrum Sleep Capsules are 15% off with code ORIGINAL15 today.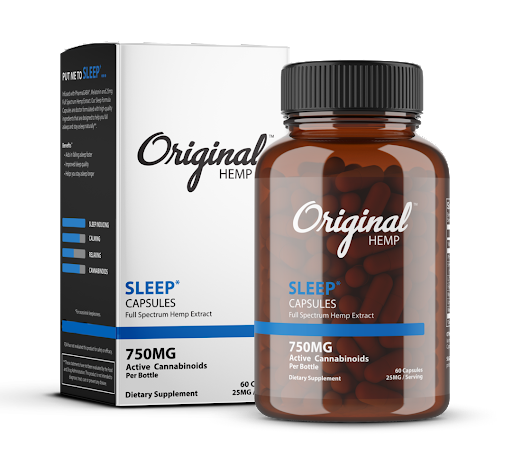 NanoCraft's CBD Muscle & Joint Roll On is packed with 250mg of Broad-Spectrum, THC free, CBD, ready to assist you in your body's recovery. Each roll on stick is packed with antioxidant potential of ginger root, relief protection of beeswax, and shea butter to help soothe your skin for a soon-to-be calmness. The natural ingredient of Boswellia Serrate extract helps tie together the salve ingredients, alongside the therapeutic potential of CBD, to help get your recovery, rested, and revitalized, faster. NanoCraft was founded by two longtime friends who built the brand on a simple mission: create exceptional CBD products that contribute to overall health and wellbeing. Their products are formulated to be highly bioavailable to the body, so you can enjoy their benefits in the most concentrated form with zero wasted nutrients and dramatically better absorption. NanoCraft's CBD Muscle & Joint Roll On is 10% off with code NANOCRAFT10 today.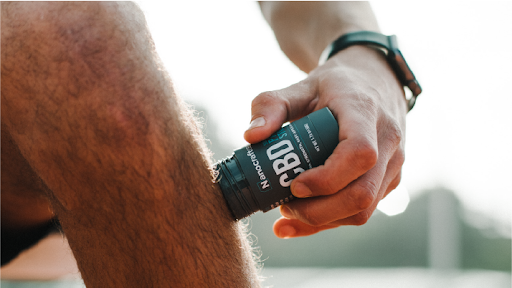 Are you salivating just looking at your screen right now? Take a short break and try Pelicann's Red Velvet Cupcake Cannamix. This red velvet cake is the perfect indulgence, featuring loads of delicious chocolate and 50mg of CBD. What a mouthwatering way to show yourself some love! The Pelicann has more than 35 combined years in food development, manufacturing and global distribution, and 7 years experience with the pharma-grade and recreational CBD. Their convenient and innovative product line promises freshly made cupcakes, shakes, flavored popcorn, so you can enjoy these delicious products in minutes without feeling guilty. Step away from that spreadsheet and try making this delicious treat. The Pelicann's Red Velvet Cupcake Cannamix is 10% off with code PELICANN10 today.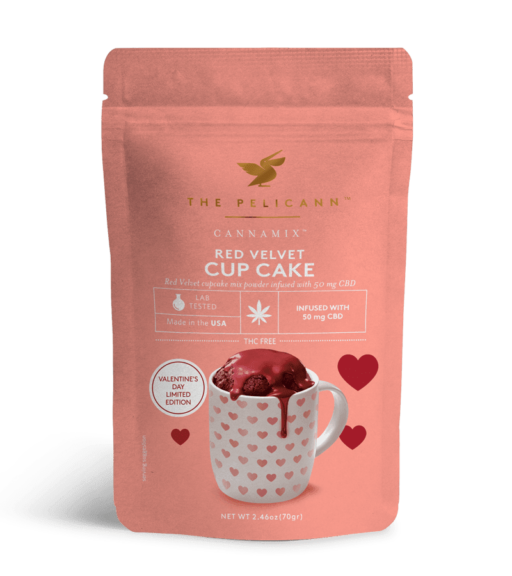 Binoid's Delta 8 THC Tincture is a powerful and easy alternative to chill out when CBD just is not doing the trick. This is a brand new legal product category that is hemp-derived, made in the US, and 100% natural. Add a few drops to your morning coffee, post workout smoothie, or directly under your tongue as you would any other tincture. While this will give you the feelings of relaxation you expect from CBD, you will find an additional buzz with Delta 8 THC. Since launching in 2018, Binoid's priority is to create the best source for unique, and effective hemp products. Founded by wellness enthusiasts who believe hemp cannabinoids should be a vital part of living a healthy lifestyle, Binoid is dedicated to providing you with CBD & Delta 8 products you can trust, and enjoy. Binoid's Delta 8 THC Tincture is 10% off with code BINOID10 today.
The Alchemist's Kitchen's Unwind CBD Bath Bomb is the perfect remedy for a long day at the office, a hard workout, or when you just need a moment to soothe your mind and relax your body. Simply fill up a bathtub with hot water, drop in the bath bomb, and soak up its healing wonders and relaxing lavender scent. The Alchemist's Kitchen is dedicated to connecting you with the power of plants so they work with the finest herbalists to produce high quality botanical medicines, herbal remedies, and whole plant beauty products. They celebrate artisanship, sustainability, and conscious living with a mission to support the global need to increase plant diversity, and the sharing of ancient wisdom from indigenous cultures. The Alchemist's Kitchen's Unwind CBD Bath Bomb is 10% off with code TAK10 today.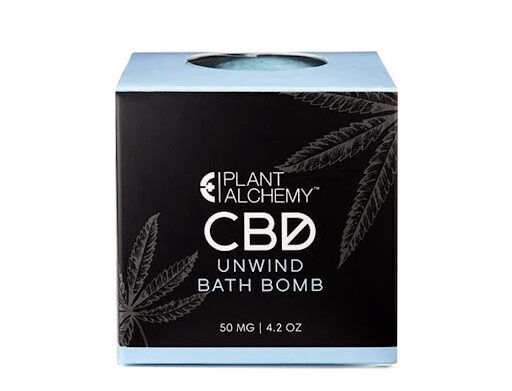 Struggling from pain, stress, or lack of sleep? Epic Nutra's CBD Gummies are a delicious remedy to your daily ailments. Each gummy is packed with 25mg of CBD isolate to give you the full strength of CBD, all the while avoiding THC completely. Epic Nutra was born out of a desire to create a CBD company that cares about quality, value and reliability. Their primary focus is to provide affordable cannabis oil products of the highest quality that feature a range of easy to administer delivery methods. Their innovative CBD oil is available across a range of products including gummies, tinctures, soft gel and topical balms and salves with more options on the way. Epic Nutra's CBD Gummies are 10% off with code EPIC10 today.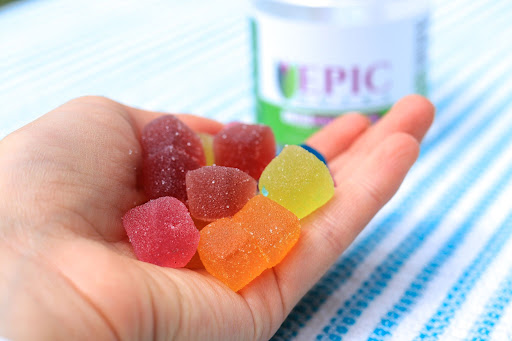 Are your hands starting to feel dry and cracky from constantly washing them? Danke Super's CBD Hand Cream offers a luxurious, but affordable, anti-aging alternative to your typical skin care routine. Their lotions are enhanced with organic ethnobotanical essential oils for a unique "entourage effect" extending beyond just scent, not to mention it's scientifically formulated to be perfectly absorbed into the skin. That means you can skip the uncomfortable greasy residue and get back to work without worrying about slippery fingerprints all over your keyboard. DankeSuper is committed to offering affordable, effective, and tastefully designed products that demonstrate the magic of mycology and botany. Danke Super's CBD Hand Cream is 10% off with code DANKE10 today.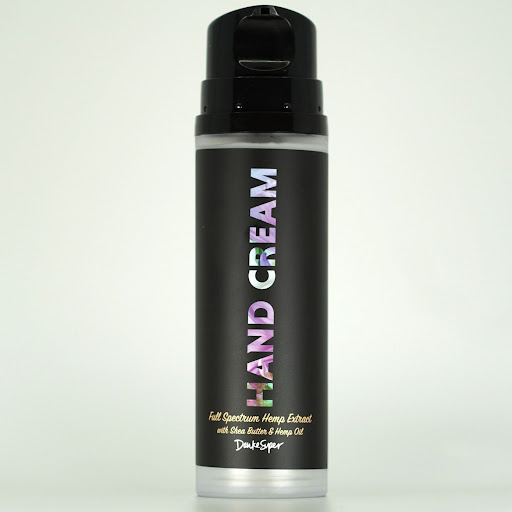 We are all feeling the effects of being hunched at our computers all day everyday. Luckily, SummaForte's SummaTape combines the power of CBD and menthol for a soothing, cooling sensation to keep you in the game. By leveraging transdermal delivery technology, their Lifter CBD provides lasting effects on deeper tissue inflammation to eliminate any pain you may be feeling from hours on end at your desk or excessive exercise. Skip the muscle, ligament and organ inflammation leading to injury and fatigue from extended use and intense exertion. Your movements can compromise your performance, recovery can drag on, and you could be faced with having to hold back from doing what you enjoy most. Try science-driven products that enable both peak athletic performance and a healthy lifestyle. SummaForte's SummaTape is 10% off with code SUMMAFORTE10 today.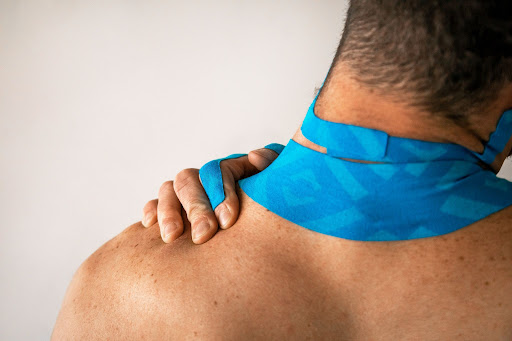 The skin is the largest organ of the body and, because of its porous qualities, it absorbs and stores nutrients from what we put on our skin. This is why 8LABS CBD Balm is carefully crafted to maintain its active cannabidiol content for the most clean and powerful effect. Unlike CBD that is consumed orally, the cannabinoids avoid digestive breakdown and remain perfectly intact at the point of absorption for benefits precisely where needed. 8LABS is a leader in nutritional research, product development and innovation and are dedicated to making only the purest and most potent products while excluding all artificial flavorings, preservatives, colors, sweeteners or other foreign agents. Their focus on research and development means that they explore the complex relationships that exist between raw materials and nutrition to develop the most advanced CBD products. 8LABS CBD Balm is 10% off with code 8LABS today.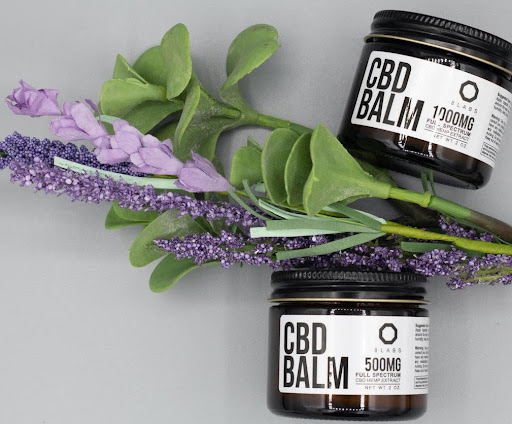 For decades we have heard about chewing gum to help reduce stress, more recently we have found that CBD also can help to reduce stress, but what about a product that combines that two? Hempcy's CBD Spearmint Gum is uniquely formulated to offer all of the benefits of CBD in an incredibly convenient, and discreet, minty morsel. Each tablet of CBD chewing gum contains 10mg of CBD from CO2 extracted hemp oil for a discreet way to find your zen. At Hempcy, they believe that wellness is something that engages all of our senses and they have worked tirelessly to provide the best CBD products on the planet. From colorful and vibrant packaging, to award winning tinctures, to sourcing the cleanest and purest CBD available. Hempcy's CBD Spearmint Gum is 10% off with code HEMPCY10 today. 
Petly's CBD Dog Treats were created with your four-legged family member in mind. At Petly, they are mission is to help our beloved companions live the happiest, healthiest lives possible. That is why they only offer all-natural certified, THC free, US grown hemp CBD products all with 3rd party lab testing. Health starts from within so it is their first priority, when developing a new formula, to look at the science and research to find how ingredients can minimize health issues. Petly's proprietary veterinarian formulated soft chews are suitable for all sizes and carefully crafted ensuring every ingredient is of the highest quality, and always free of preservatives and pesticides. These tantalizing CBD treats not only host a wealth of health benefits, but also will have your pup begging for more. Petly's CBD Dog Treats are 10% off with code PETLY10 today.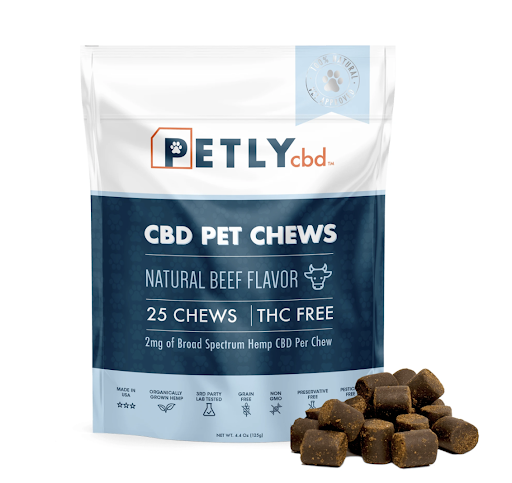 Welcome to skincare for your hair. If you are amongst the many struggling with thinning hair or hair loss, KeraFactor's Scalp Stimulating 2-in-1 Shampoo & Conditioner is here to save the day. KeraFactor offers the first ever clinically proven hair care system that is revolutionizing the industry with their breakthrough formulations, developed by dermatologists dealing with the same struggles. With a unique, highly concentrated blend of conditioners and growth factors, their formula delivers a tingly burst of proteins to enhance circulation and reinvigorate the scalp. Overtime, activation of your weak or resting hair follicles will result in hair that appears fuller, has more body, and is healthier. KeraFactor's Scalp Stimulating 2-in-1 Shampoo & Conditioner is 10% off with code KERAFACTOR10 today.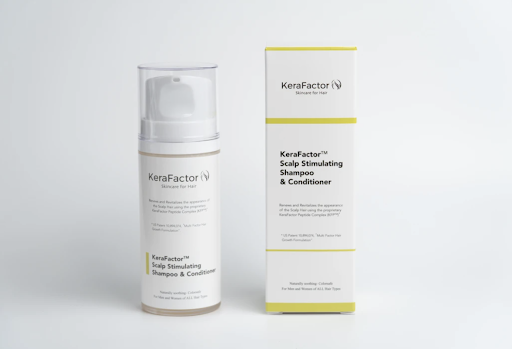 The post Wellness Essentials Gift Guide: CBD and More appeared first on Home Business Magazine.